In 2030, The Liverpool and Manchester Railway celebrates its bicentenary. What can we learn from the North East where the Stockton & Darlington Railway celebrates its own bicentenary in 2025 ?
In 1875, 1925 and 1975, large celebrations took place both in the North-East of England and nationally to celebrate the opening of the Stockton & Darlington Railway in 1825 and the recognised birth of the modern passenger railway. In 2025 there will once again be a major series of events and celebrations to mark the bicentenary but what form will these take and how are they being developed and planned for? Niall Hammond is Chair of the registered charity 'Friends of the S&DR' and has over the last 10 years been intimately involved in the lobbying, research and development of 2025 and a planned for legacy beyond to deliver community involvement and socio-economic benefits. Niall will discuss the strengths and weakness of work to date, the essential role of partnerships, and the thorny issue of whether the S&DR or the Liverpool & Manchester Railway have any better claim to fame and international significance!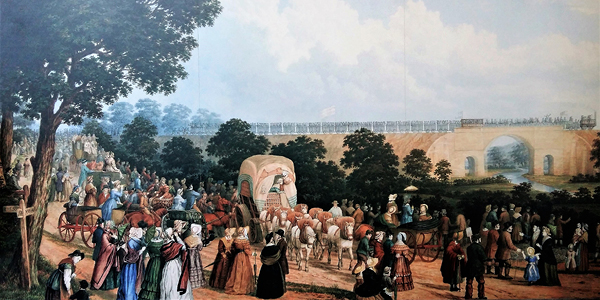 Headline image: 'The opening day of the Stockton & Darlington Railway' by John Dobbin (by kind permission of Darlington Borough Council)
Merseyside Civic Society and Manchester Civic Society hope to be joined by representatives of Historic England at this free to attend, hour-long online talk and Q&A.
Niall is an archaeologist and heritage consultant with over 30 years' experience. Following a career in fieldwork with, amongst others, the Museum of London, Niall held the post of County Archaeologist for Durham with responsibility for planning advice, heritage databases and archaeological archives/museum collections. He was subsequently the Senior Historic Buildings Advisor to the Ministry of Defence across the UK estate. He now works across the UK as an independent consultant and his recent work has included wind farms, regeneration of Folkstone Harbour and conservation management plans for the National Trust. Niall is a Member of the Chartered Institute for Archaeology and part of the Specialist Advisory Network of the National Trust. He was a member of the National Lottery Heritage Fund North Regional Committee for eight years, and is currently Chair of the Friends of the Stockton & Darlington Railway CIO.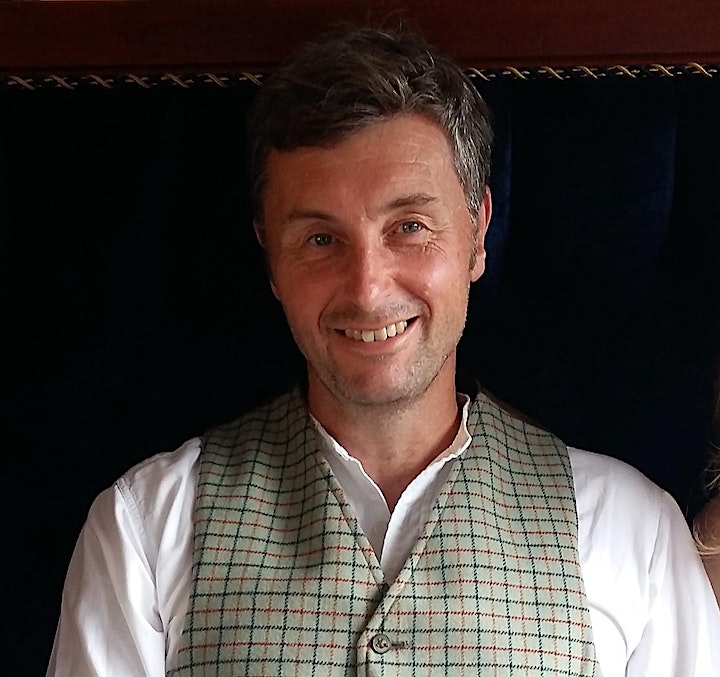 NB: The Zoom link to this event will be emailed to those who sign up a couple of days before the event
If you are a member of a local society which might have an interest in this event please forward details to the appropriate person to spread the word amongst their members. You could also ask them to complete the contact form on the MCS website to receive further information about Liverpool-Manchester Bicentenary Events