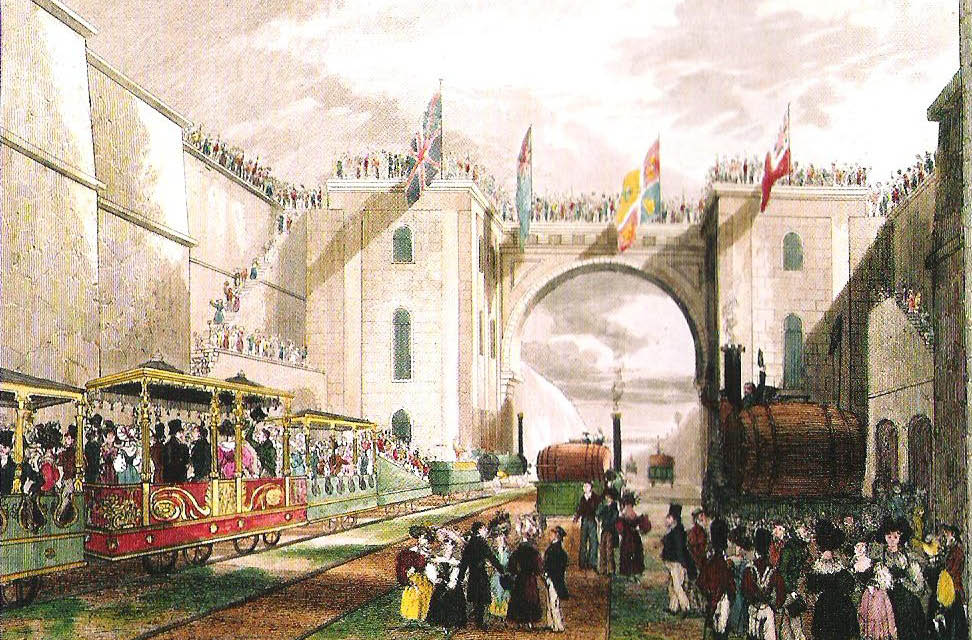 Liverpool-Manchester Railway Bicentenary – 2030
Started on site in 1826 and completed in 1830, the Liverpool and Manchester Railway was the world's first inter-city passenger and goods railway. The opening of the L&MR on September 15, 1830, engineered by George Stephenson was a pivotal moment in history. Regarded by many as the birth of the modern mainline railways, it was the first locomotive-hauled inter-urban public railway to operate a timetabled passenger service alongside the transport of goods. It demonstrated the profitability and practicality of using steam trains for passengers, out-competing rival horse-drawn stagecoach services.
Get involved with Liverpool – Manchester Railway Bicentenary Celebrations
The Liverpool -Manchester Railway will be 200 years old in 2030 and plans are afoot to mark the occasion with a series of celebratory events. Ian Wray and David Thrower outline why the railway was so important and what the benefits of the 2030 bicentenary celebration might be. READ MORE .
Cultural and local authority partners in Liverpool City Region and Greater Manchester have now appointed consultants to undertake a scoping study. MCS looks forward to engaging with them to influence the agenda and the shape of the celebration. Read their brief HERE
MCS is hoping to organise a conference next year to bring together local communities, heritage, history and railway enthusiasts to hear what you would like to see as a lasting legacy from the bicentennial celebration and what you can contribute to make it a resounding success. Initially we are asking any group or individual interested in participating in the conference to fill in the form below so that we can add you to our mailing list.