A waterfall of a strange new kind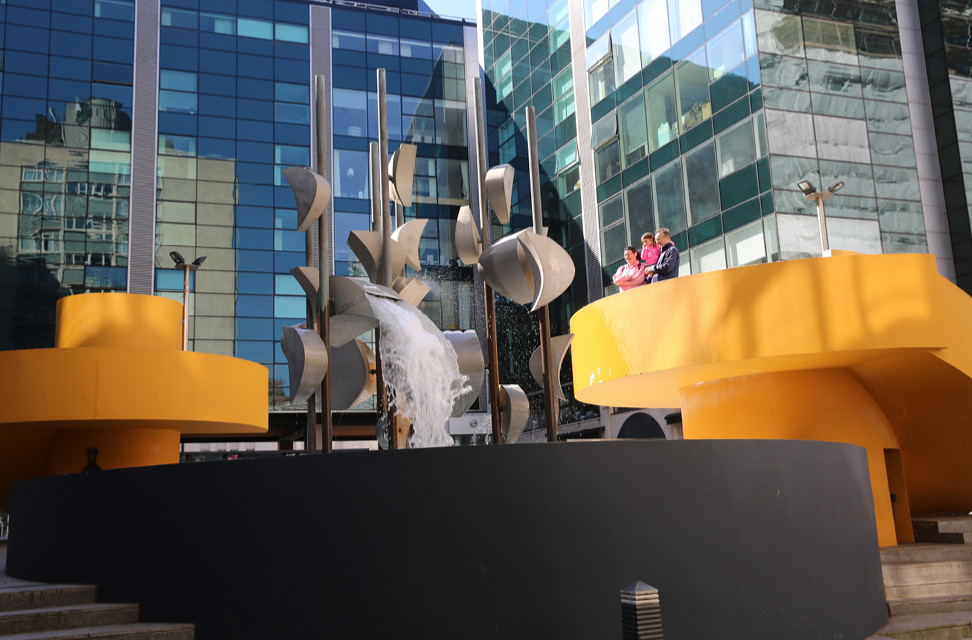 Merseyside Civic Society's campaign to fund a feasibility study to investigate how best to restore Liverpool's famous Piazza 'bucket' fountain has nearly reached its target thanks to the generosity of over 100 donors who want to see the fountain safeguarded for future generations.
It was Merseyside Civic Society that commissioned Welsh sculptor and designer Richard Huws to design a kinetic water fountain for central Liverpool in the 1962
In recent years the fountain has fallen into disrepair and now urgently requires restoration. Watch this video to see its current state The fountain was recently listed Grade II by Government following a recommendation by Historic England, thanks to the efforts of some of Huw's former students and Richard Moore, in particular, whose A waterfall of a strange new  kind gives a comprehensive description of the fountain's history and design.
Please consider supporting this worthwhile cause by making a donation
https://www.justgiving.com/campaign/bucketfountain
MCS also supports the Friends of the Piazza Fountain's recently launched campaign for the public sector to take back control of the fountain. Read more about their campaign and sign their petition HERE