Restoring the Piazza Fountain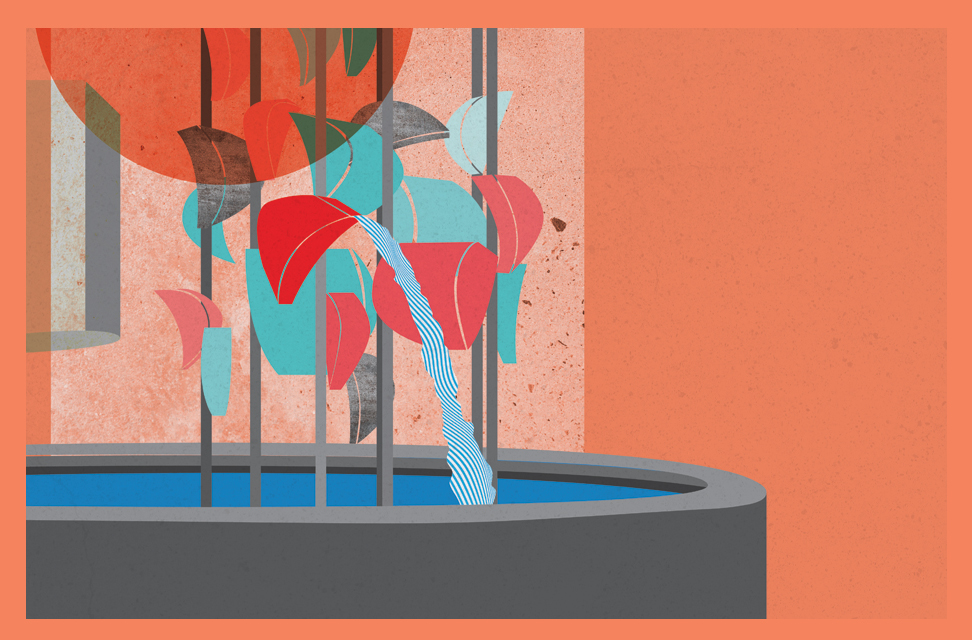 Merseyside Civic Society is spearheading a campaign to restore Liverpool's famous Piazza 'bucket' fountain thus safeguarding it for future generations.
It was Merseyside Civic Society that commissioned Welsh sculptor and designer Richard Huws to design a kinetic water fountain for central Liverpool in 1962.
In recent years the fountain has fallen into disrepair and now urgently requires restoration. Watch this video to see its current state. In 2019, the fountain was listed Grade II by Government following a recommendation by Historic England, thanks to the efforts of some of Richard Huw's former students and Richard Moore, in particular, whose A waterfall of a strange new kind gives a comprehensive description of the fountain's history and design.
Richard  prepared a brief for the feasibility study and identified an experienced Heritage Engineer able to undertake the work as well as making a generous donation to kickstart the fund raising.
The Heritage Engineer produced a report on the restoration needs of the fountain, its two viewing platforms, pump room and receiving pool.
A Structural Engineer's survey has confirmed it is possible to restore the original water depth.
A detailed report on the different  Restoration Options was produced and a public survey confirmed there is overwhelming support for restoring and upgrading the fountain, restoring the original water depth, and returning the fountain to its original black or slate grey finish. You can read the full results of the survey and our preferred restoration option HERE.
This is also available on YouTube where you can watch the most recent video.
An Expression of Interest for National Lottery Heritage Funding was submitted in April 2023 and the NLHF have asked for more clarity on the future management and maintenance arrangements for the Fountain before they will consider our bid. We are therefore looking to produce an Options Appraisal re management and are hoping to engage with both the Leaseholder and the Freeholder over the coming weeks.
We have had preliminary discussions with a number of specialist fountain restorers and these will continue as we seek to firm up the costs of restoration.
We are also working up a community engagement and events programme for the re-opening of the fountain
We need your support and will require 'match funding' for our Heritage Lottery Bid  so please consider supporting this worthwhile cause by making a donation.
Any funds received are kept in a Restricted Fund held by Merseyside Civic Society for the sole purpose of restoring the Piazza Fountain
https://www.justgiving.com/campaign/bucketfountain