MCS backs Piazza Fountain restoration study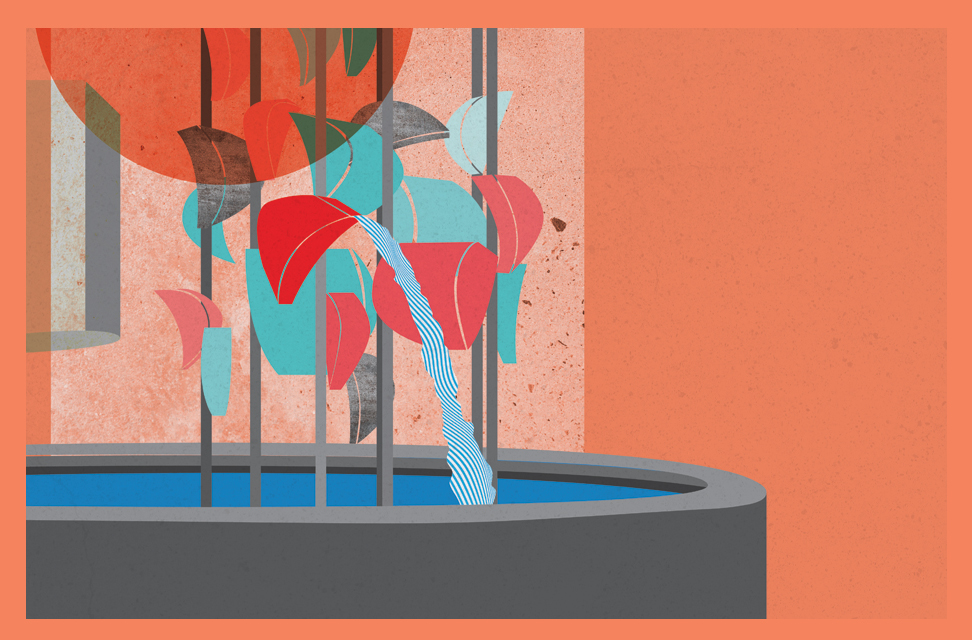 Merseyside Civic Society is spearheading a campaign to restore Liverpool's famous Piazza 'bucket' fountain thus safeguarding it for future generations.
It was Merseyside Civic Society that commissioned Welsh sculptor and designer Richard Huws to design a kinetic water fountain for central Liverpool in 1962.
In recent years the fountain has fallen into disrepair and now urgently requires restoration. Watch this video to see its current state The fountain was recently listed Grade II by Government following a recommendation by Historic England, thanks to the efforts of some of Richard Huw's former students and Richard Moore, in particular, whose A waterfall of a strange new kind gives a comprehensive description of the fountain's history and design.
Richard  prepared a brief for the feasibility study and identified an experienced Heritage Engineer able to undertake the work as well as making a generous donation to kickstart the fund raising.
Phase 1 produced a report on the restoration needs of the fountain, its two viewing platforms, pump room and receiving pool.
We are about to commission a Structural Engineer's survey to complete the work from Phase 1.
A detailed report on the different  Restoration Options has been produced.
Phase 2 will detail, specify and cost the work determined in phase 1 and will include preparation of full tender documents,  assistance with tendering and assessing resulting tenders to determine the accurate renovation costs, including the supervision costs.
Please consider supporting this worthwhile cause by making a donation
https://www.justgiving.com/campaign/bucketfountain
How should we restore Liverpool's Listed Piazza Fountain?
We need your input on the extent to which the original 1967 appearance and performance of the Piazza Fountain  complex should be restored , taking into account the majority preferences of local residents, Liverpool City Council , and other stakeholders, as well as the available budget.
The full list of restoration options can be found HERE
Complete the simple online questionnaire