Gone forever. Not only is John Foster's wonderful Custom House no longer with us but South Castle Street in its entirety has disappeared. Image courtesy of Liverpool Record Office
Some Liverpool Streets and Buildings in 1921
Just over 100 years ago Sir Charles Reilly, Professor of Architecture at Liverpool University, wrote Some Liverpool Streets and Buildings in 1921, based on a popular series of articles he wrote for the Liverpool Daily Post & Mercury.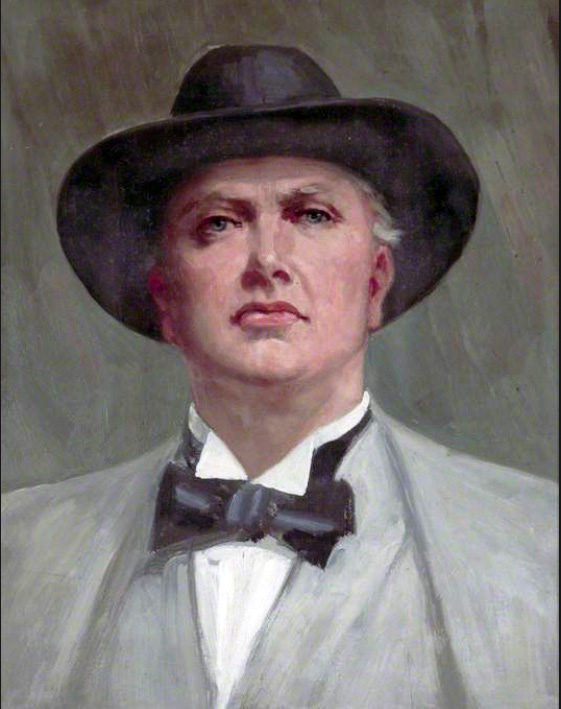 Sir Charles Reilly (1874-1948) by Thomas Alfred West ©University of Liverpool, Victoria Gallery & Museum
Merseyside Civic Society, which does not have a library,  recently donated a copy of the book to Liverpool History Society and Ron Jones from LHS has kindly provided the following review:
It is a fascinating little book, just 84 pages long and without illustrations. Professor Reilly was the doyen of Liverpool architects and was knighted for his contribution to architecture. He had very firm views about his profession and did not hold back in his criticism of Liverpool buildings or their architects. For example, he lets rip over the 'Three Graces': "…one of the best, or worst examples in the world of excessive individualism in architecture." In particular, he takes aim at the Royal Liver Building: "For the architect…it is a mass of incongruities…" and "…it rears into the sky two quite unnecessary towers, which symbolise nothing but the power of advertisement." How times have changed!
Download a copy of Some Liverpool Streets and Buildings in 1921