Meet The Council

John Belchem – Chair
I have published extensively on the history, culture and character of Liverpool, my adopted city for the last 40 plus years. Through media appearances and civic engagements, I have enjoyed working at the interface of academic history, public history and heritage, striving for the title of 'honorary scouser'. I was a member of the steering group which secured UNESCO inscription as an WHS, and later sat on the Mayor's Task Force which tried (alas unsuccessfully) to secure the status. I have served as President of the Historic Society of Lancashire and Cheshire; I am currently Vice-President of the Society for the Study of Labour History; and I am a Trustee of Merseyside Buildings Preservation Trust. I retired some years back as Pro-Vice Chancellor and am now Emeritus Professor of History at the University of Liverpool.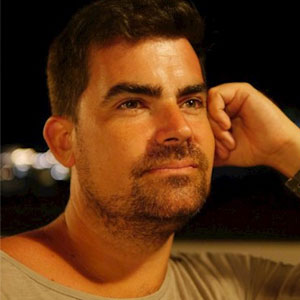 Gavin Davenport – Vice Chair
Gavin was born and raised in South Yorkshire but considers he really "grew up" as a student in Liverpool in the early 1990s. After graduation he moved away, working as a designer and producer in the creative industries before working on the delivery of a number of high profile heritage projects for regional and national organisations from Durham to Devon and London to Liverpool. These have embraced cultural and intangible heritage, historic buildings and the built environment and the interrogation of historic archives. It had always been an ambition to return to his favourite city, and in 2016 Gavin was appointed as project lead for the 300 year anniversary of central Liverpool's most iconic building: Bluecoat.
Returning to South Liverpool to raise a young family in a Grade II listed house, he has a heartfelt passion for the city, its institutions and its built heritage, from the grandiose to the most mundane. In the past few years he has worked with partners from the British Library, National Maritime Museum Greenwich, to NML and University of Liverpool and advised on a number of funding applications for organisations large and small. He is always keen to share knowledge and strives to build bridges between organisations, firm in the belief that by working together we can do things better.
___________________________________

David Massey – Assistant Treasurer
After working as a lecturer in urban studies in the University of Liverpool, David has been a long-term supporter of the Society as its Hon. Treasurer.  He and Trish Dowling (elected at the 2021 Annual Meeting) are now arranging for a handover of these duties and he is currently serving Vice-chair for 2021/22.  Beyond the administrative routines of finance and membership, David's active involvement in MCS include the various awards programmes offered by the Society, connections with parks and green space voluntary sectors across the city region and linking with Civic Voice, the national charity for civic societies founded in Merseyside just over ten years ago.
____________________________________

Pam Wilsher – Secretary
Former Head of Visitor Economy Development at Liverpool City Region Local Enterprise Partnership, I spent most of my career working in tourism in Liverpool. I've been closely associated with all the key tourism initiatives in the city over the last 30 years from the International Garden Festival in the 80's to European Capital of Culture in 2008.
Initially joining the English Tourist Board in London, I had several marketing, research and development roles including periods working for Regional Tourist Boards in the East Midlands and the West Country and for the British Tourist Authority in Los Angeles. I came to Liverpool in the late 70's for three months to help shape the visitor experience at the Merseyside Maritime Museum, fell in love with the city and never left!
I helped set up the first tourism unit at Merseyside County Council. From 1992 to 1998, I ran the Merseyside Tourism & Conference Bureau which merged in 1998 with The Mersey Partnership, becoming the Liverpool LEP in 2012.
I am hugely proud of Liverpool and the wider City Region, and my passion is heritage and culture and finding exciting new uses for some of our historic buildings.
___________________________________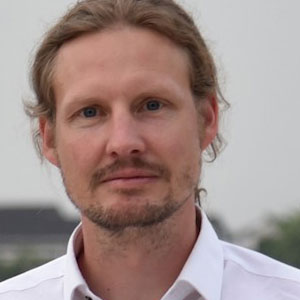 Sebastian Dembski
Lead – Planning, Campaigns and Policy
Sebastian is a Lecturer in Planning at the University of Liverpool since 2014. He is a recognised expert on the urban transformation processes and city regions and comparative planning research. Sebastian obtained his PhD from the University of Amsterdam in the Netherlands and graduated with a degree in Planning at TU Dortmund University, Germany. His research has been published in leading academic journals. He has also worked with researchers on the publication of a large research project on urbanisation in the Netherlands (in Dutch).
Within the Civic Society, Sebastian contributes with his international planning and design experience and, as a Wirral resident, provides a wider city region perspective. He also champions sustainable and active transport as well as promoting good urban design. Sebastian is also a trustee of the German Church Liverpool. Liverpool City Region is a wonderful place to live and work in and I hope that my work for the Society can help make it even better.
____________________________________
Vicky Alderton
____________________________________
Daniel Bimpson
Daniel was born and raised in Liverpool and is an Economic Development professional based in the region. He brings to the society a live understanding of the role heritage can play in regeneration by pragmatically respecting our past and collaboratively building our future.
__________________________________

Peter Brown – Vice President
I served as MCS Chair between 2000 and 2017.
Originally from Wolverhampton, in 1965, I was a Liverpool University Civil Engineering undergraduate, from Haberdasher's Adams' School, Newport, Shropshire. After completing the 2-year Master of Civic Design (MCD), programme, I was appointed a Lecturer in Transport Studies, in the Department of Civic Design, in 1972, obtaining my PhD, based on published work, in 1993.
Elected to MCS Council in 1976, I helped Tony Bradshaw to identify potential sites for planting with his hardy grasses.  As a St Michaels resident, I made an unsuccessful attempt to secure the listing of ornate wrought-iron canopies above St Michaels station platforms.  Ahead of European Capital of Culture year 2008, their replacements were sponsored by Marks & Spencer, to promote the M&S clothing brand.
I was RTPI North West Branch Programme Secretary and member of the national RTPI Transport Committee before resigning (and from MCS Council in 1980), to become Secretary of the European Organising Committee of the Regional Science Association International, to help to organise annual European Congresses across Europe. In 1999, I was elected to re-join MCS Council and to the Chair in 2000.  I created and maintained the MCS website and drafted objections to planning applications, plus comments on draft planning policy documents relating to Liverpool and Liverpool City Region.  I gave MCS evidence at public inquiries, and lobbied to protest about the Housing Market Renewal Initiative (HMRI) scheme, especially proposals to clear Welsh Streets area properties.  In 2005, I presented evidence to the House of Commons Select Committee Inquiry into The Affordability and Supply of Housing.  Trevor Skempton and I registered concerns with a visiting ICOMOS/ UNESCO panel about their threat to the city's World Heritage Site status. In 2012, I co-authored an e-book about 30 James Street, former White Star Line headquarters, coinciding with the Titanic sinking centenary.  Photographer Paul McMullin supplied photographs to accompany my text.  I helped organise speakers for monthly MCS presentations and site visits.  I was interviewed, from time to time, by Roger Phillips on Radio Merseyside, on issues including efforts to retain building frontages on Lime Street (including the Futurist Cinema) eventually demolished as part of a hotel scheme.  I made the successful application to secure the listing of Heap's Rice Mill.
Meanwhile, professional body involvement continued: Chairing the Chamber of Commerce Transport Committee, and Merseyside and Warrington Group of the Chartered Institute of Logistics and Transport. In 2015, I retired as Senior Lecturer in the Department of Civic Design (now Geography and Planning) and stepped down as MCS Chair in 2017.
As MCS Vice President, I have urged the City Council, to support an anti-litter campaign.
____________________________________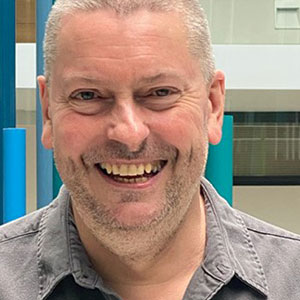 Dave Chetwyn
Dave is a town planner and moved to the Liverpool Waterfront 8 years ago, to be nearer to his partner and as part of a 50th Birthday mid-life crisis. By birth, he is a Stoke bloke.
Dave is Managing Director/Partner of Urban Vision Enterprise CIC and a Director/Partner of D2H Land Planning Development. He is also Chair of the Board of the National Planning Forum, a High Street Task Force Expert, an Associate of the Consultation Institute and a Design Council Expert. Former roles include Head of Planning Aid England, Chair of the Institute of Historic Building Conservation and Chair of the Historic Towns Forum. He has authored numerous guides to planning, development, heritage and regeneration, including the Locality Neighbourhood Planning Roadmap Guide, and drafted parts of BS7913. More recently, he has been involved with the establishment of the Conservation, People and Places All Party Parliamentary Group, including providing verbal and written briefings on planning reform and other matters.
Dave thinks that planning should be a creative, problem-solving, participatory, placemaking activity. Other interests include guitars, music, pubs, food, photography, and collecting art.
____________________________________
Chia-lin Chen
____________________________________
Trish Dowling – Treasurer
---

Lord Derby – President
---

Peter Elson – Lead – Communications and Events
Peter Elson grew up on Merseyside and has had a life-long passion for Liverpool, its buildings and maritime history. After a career in national and regional journalism around the UK, he returned to work on the Liverpool Daily Post & Echo for 17 years. While there he ran the successful Get On Board campaign for cruises to start and end at Liverpool Cruise Terminal (previously only transit calls were allowed); the National Trust's acquisition and restoration of Edward Chambre Hardman's studio home and 120,000 photo collection; and the donation of Liverpool novelist and Cruel Sea author Nicholas Monsarrat's Archive to the Liverpool Athenaeum Club, from his Malta home.
Following jobs in public relations and as a city guide, he is now at Liverpool Blue Coat School and has overseen the restoration of its rare and historic Father Willis pipe organ. Using this organ and the School Chapel's Walker organ (yes, they've got two!), he has launched the Blue Coat Organ Scholarship in partnership with Liverpool's Anglican and Metropolitan cathedrals to create an organ scholarship unsurpassed outside London.
He still seethes with frustration at failed campaigns by himself and former MCS council member Jonathan Brown to save the Futurist Cinema, Lime Street, and the former Royal Mersey Yacht Club, Duke Street, but realises that there's still plenty more distressed old buildings out there needing help.
___________________________________
Sarah Jane Farr
______________________

Steven Garnett
To be found wandering around Merseyside. Feel blessed to live in this region of the earth with World class architecture and flora. I enjoy teaching out and about in the community reaching people returning to education.
Volunteer for wide range of arts and charities, recently helping people with Universal credit applications.
____________________________________

Jean Grant – Vice President
---

Dai Gwynne
Dai specializes in Architecture, CAD, graphics design, highways design, Enjoys Cycling & sustainable transport, urban design, healthy cities, historic architecture, rail & industrial heritage.
____________________________________
Andrew Jackson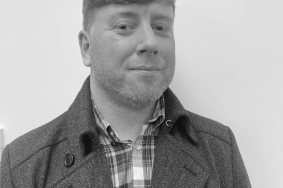 Andrew studied at Liverpool School of Architecture and the University of Liverpool's Department of Civic Design and has a particular interest in urbanism. He was a member of the MCS Council 2009-2014 and rejoined in 2022 after a number of years living in Yorkshire. He is also a Trustee of The Twentieth Century Society and now lives on the Wirral.
___________________________________

Eric Lybeck
Eric Lybeck is a Presidential Fellow at the Manchester Institute of Education at the University of Manchester, but a resident of Liverpool since January 2020. An American expat in Britain since 2011, to pursue a doctorate at Cambridge, Eric has always had a keen interest in heritage and history. His research in historical sociology has led to a new perspective on the role of universities and academics in society. In 2016, he founded and continues to edit the journal 'Civic Sociology' which seeks to draw social scientists into engagement with local communities and regional problems. In 2019, he won the Bennett Prospect Policy Prize competition for his plan to encourage redistribution of the knowledge economy to so-called 'left behind' areas and is currently working in Liverpool to develop co-working and cooperative housing developments for academics, professionals and craftspeople across the region.
____________________________________
Glynn Marsden
With 38 years experience in local authority planning I was employed by Liverpool City Council in 1973 and enjoyed varied work experience in Development Control, Policy, Urban Design and Conservation. Whilst being part of Liverpool Planning Department's Urban Design & Conservation Team I qualified as Town Planner in the mid 1980s after completing a programme of in-service training obtaining qualifications in Surveying, Cartography & Planning and the RTPI's Professional Examinations.
I was appointed Principal Conservation Officer in 1990 within Liverpool Planning Department providing historic building and conservation area advice to owners and occupiers of designated heritage assets in respect of their alteration and extension including repair, restoration & reuse.  The latter (repair, restoration & reuse) involved the management of a number of joint English Heritage (now Historic England)/Heritage Lottery Fund/Liverpool City Council funded grant packages.
I have undertaken a series of specialist conservation courses held at the Institute of Advanced Architectural Studies (IAAS), University of York, covering such topics as: Church Conservation and Repair; The Study and Conservation of Stone; The Study and Conservation of Metals; The Study and Conservation of Brick & Ceramics. I hold a Master of Science in Planning Studies from Liverpool John Moores University majoring in Liverpool's historic environment and conservation legislation.
I am a Chartered Member of the Royal Town Planning Institute (MRTPI) and a full member of the Institute of Historic Building Conservation (IHBC)
In October 2011 I retired from the world of Local Government, but continued to assist owner/occupiers (and their appointed agents) as a conservation/historic building consultant until April 2021 when I 'retired' for a second time.
I am a member of: the Merseyside Civic Society (serving as an elected member of MCS Council between 2012 and 2017/18), the Ancient Monuments Society (now Historic Buildings and Places (HBAP)) and The Georgian Group.
____________________________________
Joanna Pearce
____________________________________

Roger Phillips – Vice President
Roger Phillips was born in Manchester, went to Cambridge University and arrived in Liverpool as an actor in the early 70s to join the Everyman Theatre – and fell in love with the city. He subsequently worked as a hackney cab driver, before falling by chance into local radio (BBC Radio Merseyside) in 1978, where he used to present a daily 2-hour phone-in programme and a weekly interview programme.  
He's an official Ambassador for the Guides Association, a patron of many organisations, including the Bloom Appeal; Sundowns (Supporting Understanding Needs of Downs Syndrome); The Brain Charity; So The Child May Live; Rice Lane City Farm; Transforming Choice; a former board member of The Reader Organisation and the Liverpool Everyman and Playhouse Theatres; and a board member of the Catholic Blind Institute; and a Governor of Knotty Ash Primary School.
His broadcasting abilities have been recognized on many occasions as the winner of countless awards, including, in 2000, being named "Sony Speech and Talk Broadcaster of the Year", beating Radio 4's John Humphries, Peter White and the Woman's Hour team and Radio 5 Live's Andrew Neil.  
In 2001,he was honoured by both the University of Liverpool with an honorary Doctorate of Laws, and Liverpool John Moores University with an honorary Fellowship. 
In 2009, Roger was appointed a Deputy Lieutenant of the County of Merseyside
In 2011 he was given a Lifetime Achievement Award by the Radio Academy.
In 2017, The City of Liverpool awarded him Citizen of Honour
In 2020, he retired from full time broadcasting, although he still presents interview programmes from time to time.
---

Tony Scanlon
I retired from a Primary School teaching career three years ago. As those who have retired will realise, I now wonder how I fitted in everything else I do as well as dealing with the full time job.
It was early in my teaching career that I was shocked to realise that many of the ten year olds in my class had never been outside Old Swan and knew nothing about their own city. I therefore set out to include a module on Liverpool in the class curriculum, even fitting in a tour of the city centre for every class. My teaching assistants loved it. Poor Brenda's husband was dragged into town on the weekend following the trip to learn more stuff. I feel that education for our children about their local environment should be a priority.
Having retired, I now own my first ever two dogs. Daily walks have led to me begin to thoroughly investigate my own local area of Aigburth and Mossley Hill. How little I knew; being a medievalist I have only just begun to understand and respect the Victorian and Edwardian eras. Despite having been a member of Mossley Hill Residents' Association for the past eight years and Honorary Secretary for six of those years, it is only recently that I have begun to appreciate what we have, and, as importantly, what we have lost. I am therefore, with the help of Harvey and Henry (and quite often the lovely Gill) investigating the buildings and people, above and below stairs, that have survived or are gone. This research turned into a members' walk of the local area, attracting fifty participants. Having degrees in both law and history, I went back last year to study Liverpool architecture and even developed a grudging respect for brutalism.
My father was a Busby Babe, a survivor of the Munich Air Crash when I was little and sport has, therefore, always been there. In my own time, for almost 40 years, I have been involved in school sport for young people. I am founder and Secretary of Merseyside Primary Schools' Athletic Association, Chair of Liverpool and District Primary Schools' Cross Country Association, Secretary and Assistant Treasurer of Liverpool Primary Schools' Athletic Association and Vice Chair of Sefton Primary Schools' Athletic Association, thereby coordinating all road running, cross country and athletics in Merseyside Primary Schools.
I was formerly Secretary of Liverpool Schools' Football Association, a member of Liverpool County Football Association Council and Disciplinary Board and Secretary of a large Junior Football League.
I believe that you only live one life. So you should live it to the full. I fervently want people to know about their local areas, so preserving and promoting the history of where they live has to be a priority.
____________________________________

Trevor Skempton
Architect & occasional teacher. Particular interest in terraced housing and urban planning. Interested in Green & White Papers, policy formulation, State of the City Events.
____________________________________

Mark Smith
Dr Mark Smith is a social scientist and urban planner working in the Department of Geography and Planning at Liverpool University. His PhD specialised in integrating and implementing transport and land use planning policies to promote sustainable development with an academic interested in knowledge utilisation and transfer in public policy production. He takes a keen interest in the continuing development and transformation of Merseyside.
______________________
Anthony Spencer
_______________________

Adrian Swift
Chartered town planner with 42 yrs experience, skills including reviewing planning & regeneration reports, and writing bids. Adrian's interests include Strategic & local planning, heritage & historic buildings, arts & culture, local history, urban design & masterplanning, public transport, Sefton & LCR Crosby.
____________________________________

Eddy Taylor
Eddy Taylor is a chartered town planner and urban designer. He currently runs PlanSpace, a Liverpool based urban design and planning consultancy working throughout the UK and abroad and teaches on Planning and Architecture undergraduate and post-graduate courses at University of Liverpool and Manchester Metropolitan University. He is particularly interested in Urban Design, Spatial Planning, Neighbourhood Planning and Active Travel.
____________________________________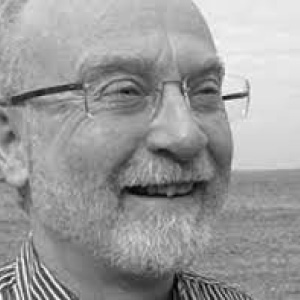 Ian Wray
Ian is a visiting professor and fellow at the Heseltine Institute for Public Policy, Practice and Place, vice chair of World Heritage UK and a member of the steering group advising the UK 2070 Commission on regional inequality. He is author of two recent books on successful mega plans and projects in the UK and the USA and is researching a new book on the genesis and making of British rock music, as a case study of cities and the creative impulse. With David Thrower he is (successfully!) encouraging the city councils and museums in Liverpool and Manchester to develop plans to celebrate the bicentenary of the Liverpool and Manchester Railway.