This summer Merseyside Civic Society is delighted to offer a programme of Guided walks around some of our Conservation Areas in association with Liverpool City Region Tourist Guides Association.
Blue and Green Badge Guides (Liverpool City Region's team of professional Tourist Guides), make an immense contribution to the growth of our visitor economy by helping visitors and locals to develop an interest and appreciation of the City Region's long and fascinating heritage and leading them to discover lesser-known points of interest.
We are proud to have some 120 Conservation Areas in Liverpool City Region and this is an opportunity to rediscover their secrets and what makes them so special.
We are repeating 6 of our most popular walks from last year but there are also 8 new walks to enjoy.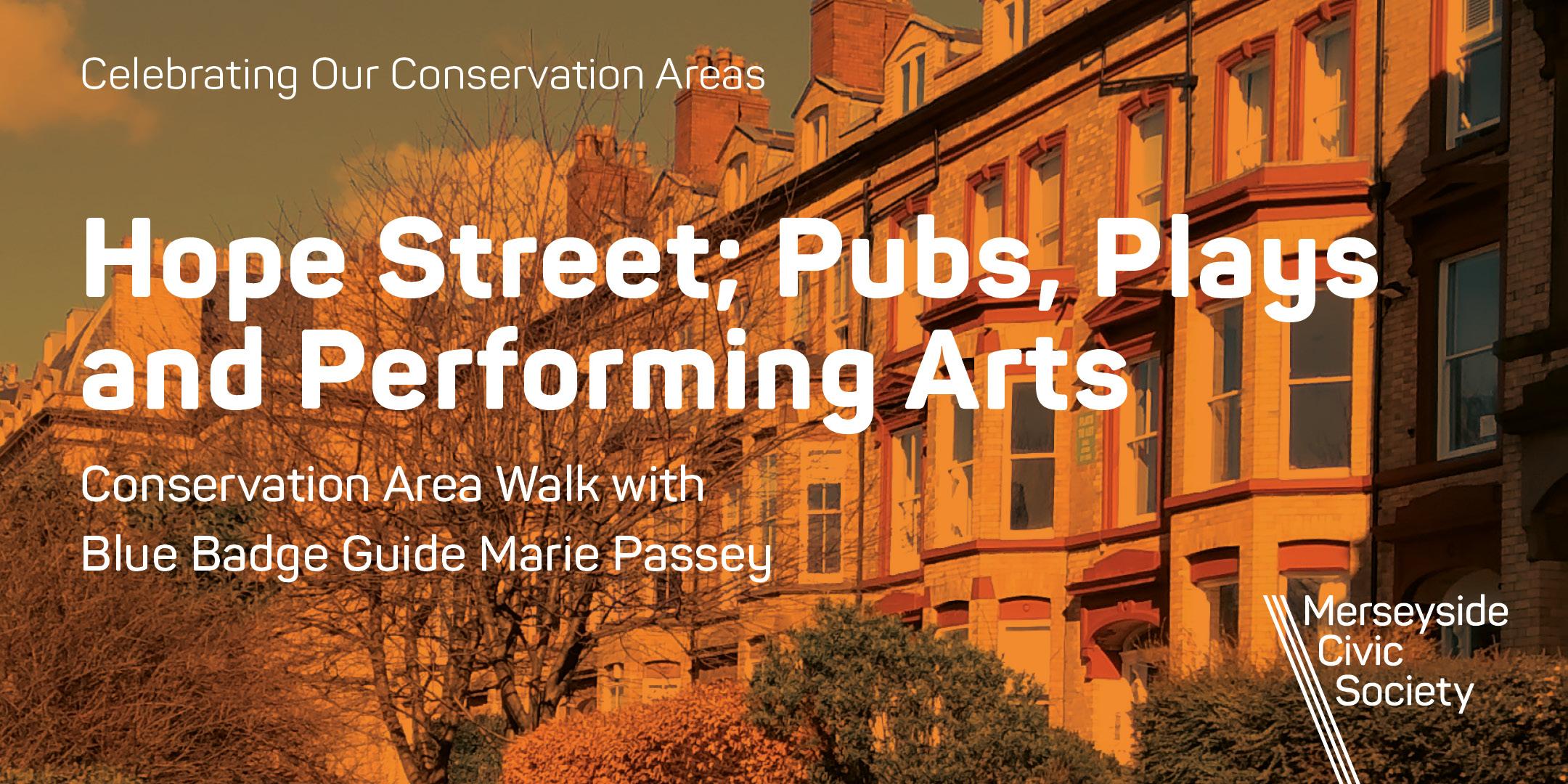 Tue, 18 Apr 2023 17:45 – 19:30 BST
Stretching between 2 magnificent cathedrals, Hope Street is full of stunning buildings and sculptures which span the years since the development of the area during the 18th century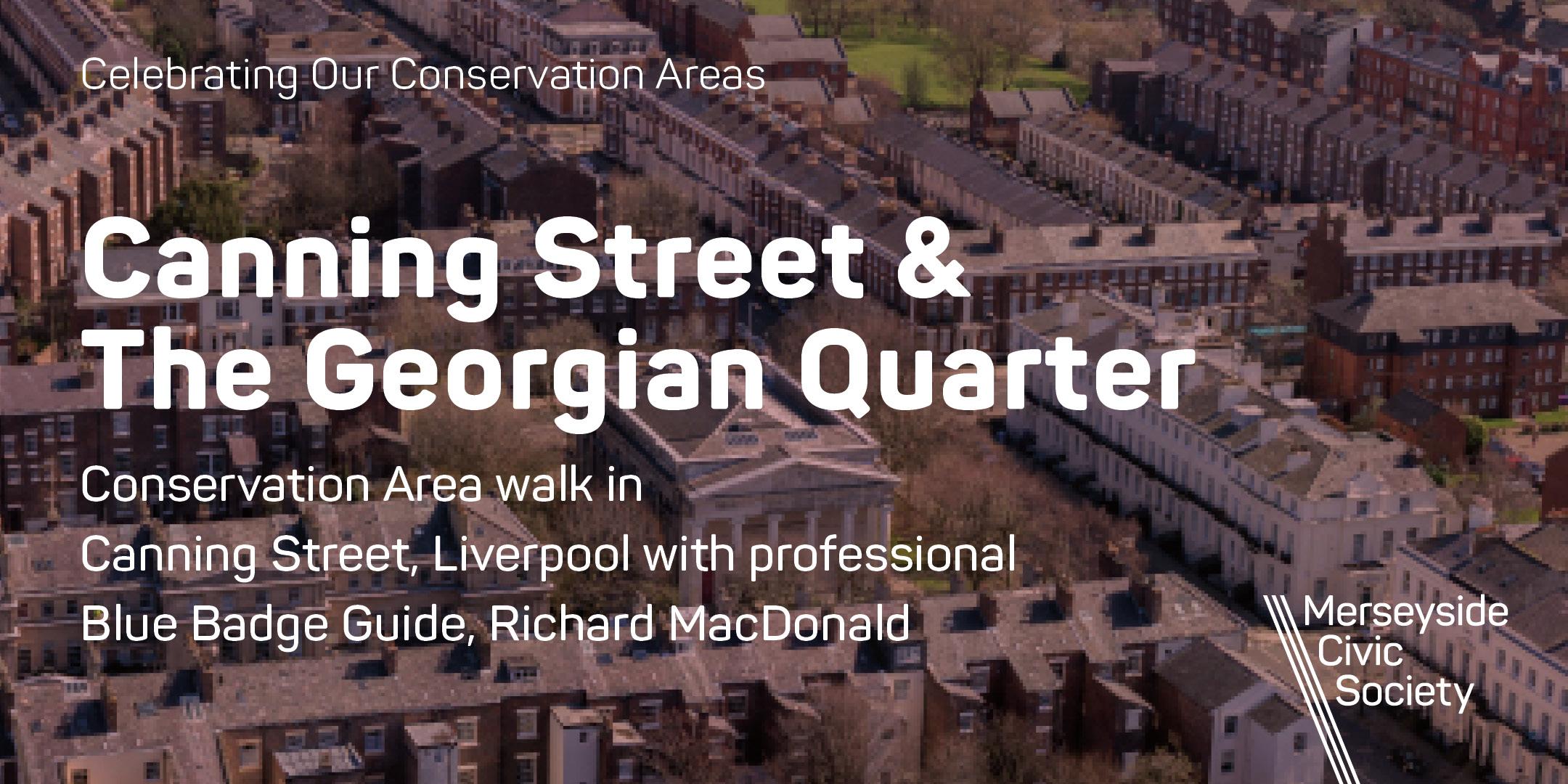 Tue, 25 Apr 2023 17:45 – 19:30 BST
Canning Street and the surrounding Georgian Quarter showcase some of the finest ranges of buildings and streets in Liverpool.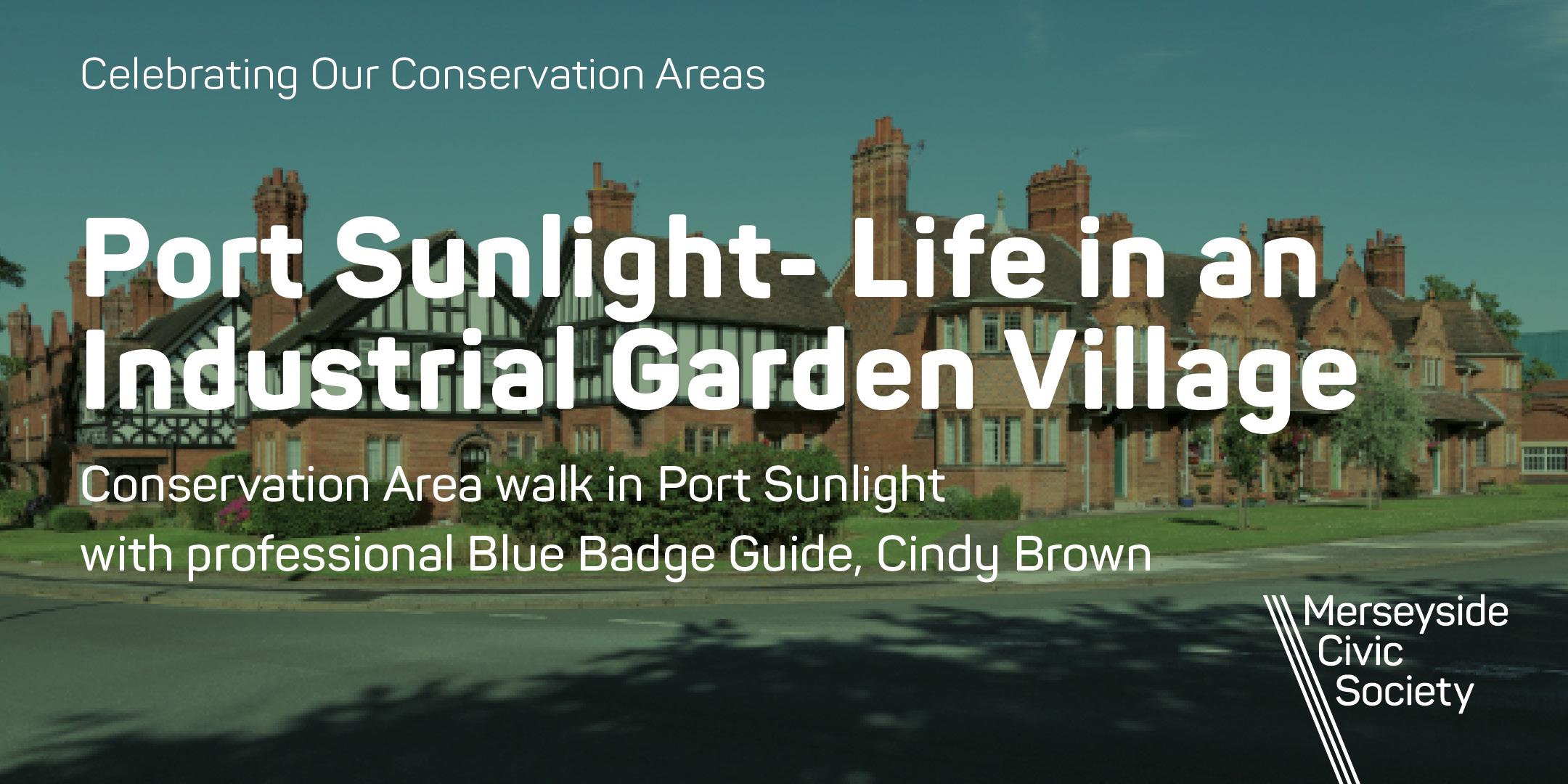 Tue, 2 May 2023 17:45 – 19:30 BST
Port Sunlight is one of the finest examples of an industrial garden village. It was founded in 1888 by William Hesketh Lever (later Lord Leverhulme) to house his soap factory and his workers.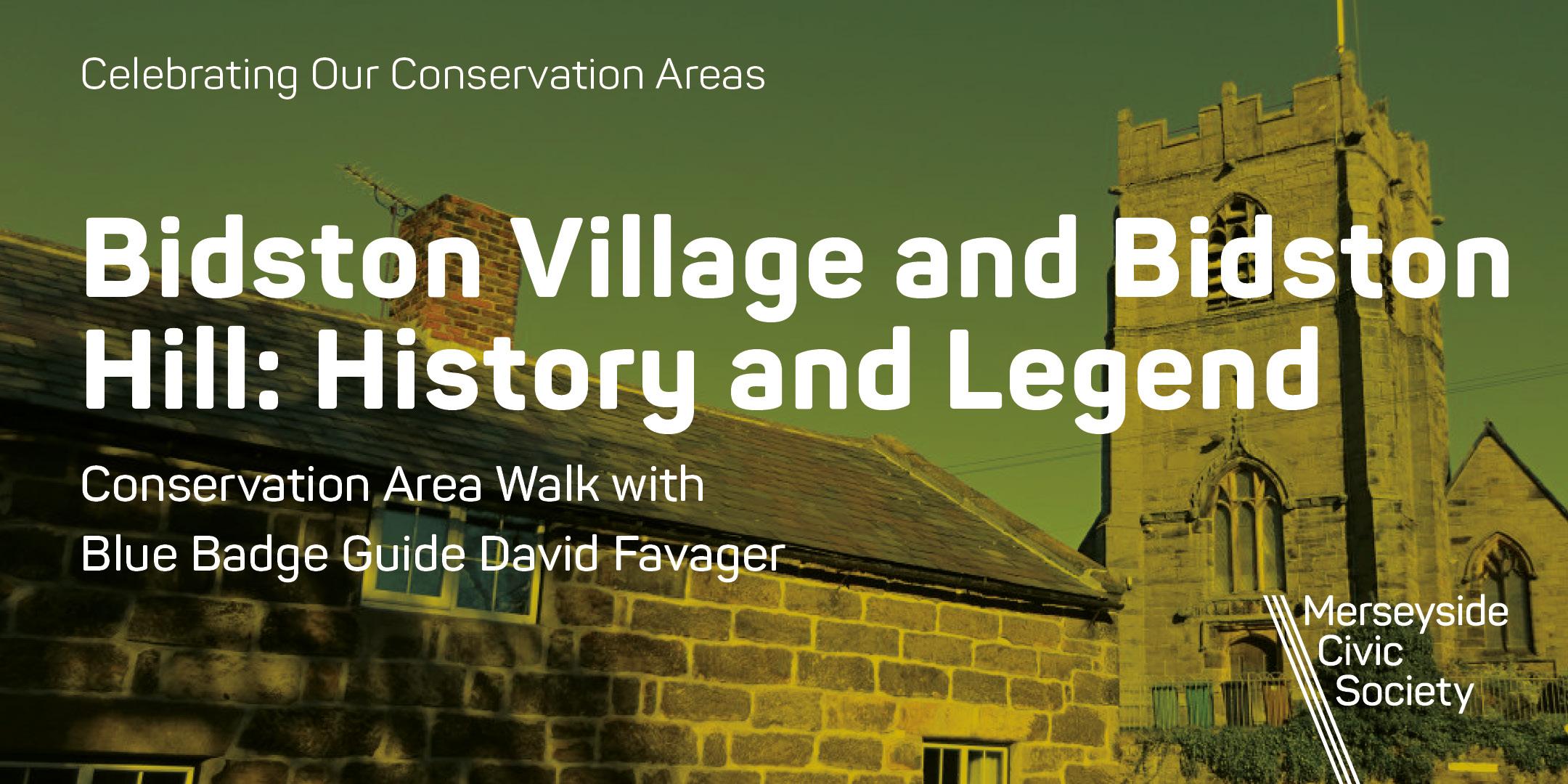 Wed, 24 May 2023 10:45 – 12:30 BST
The walk looks at the village's history and listed buildings and then goes up onto the hill to see the superb views over Liverpool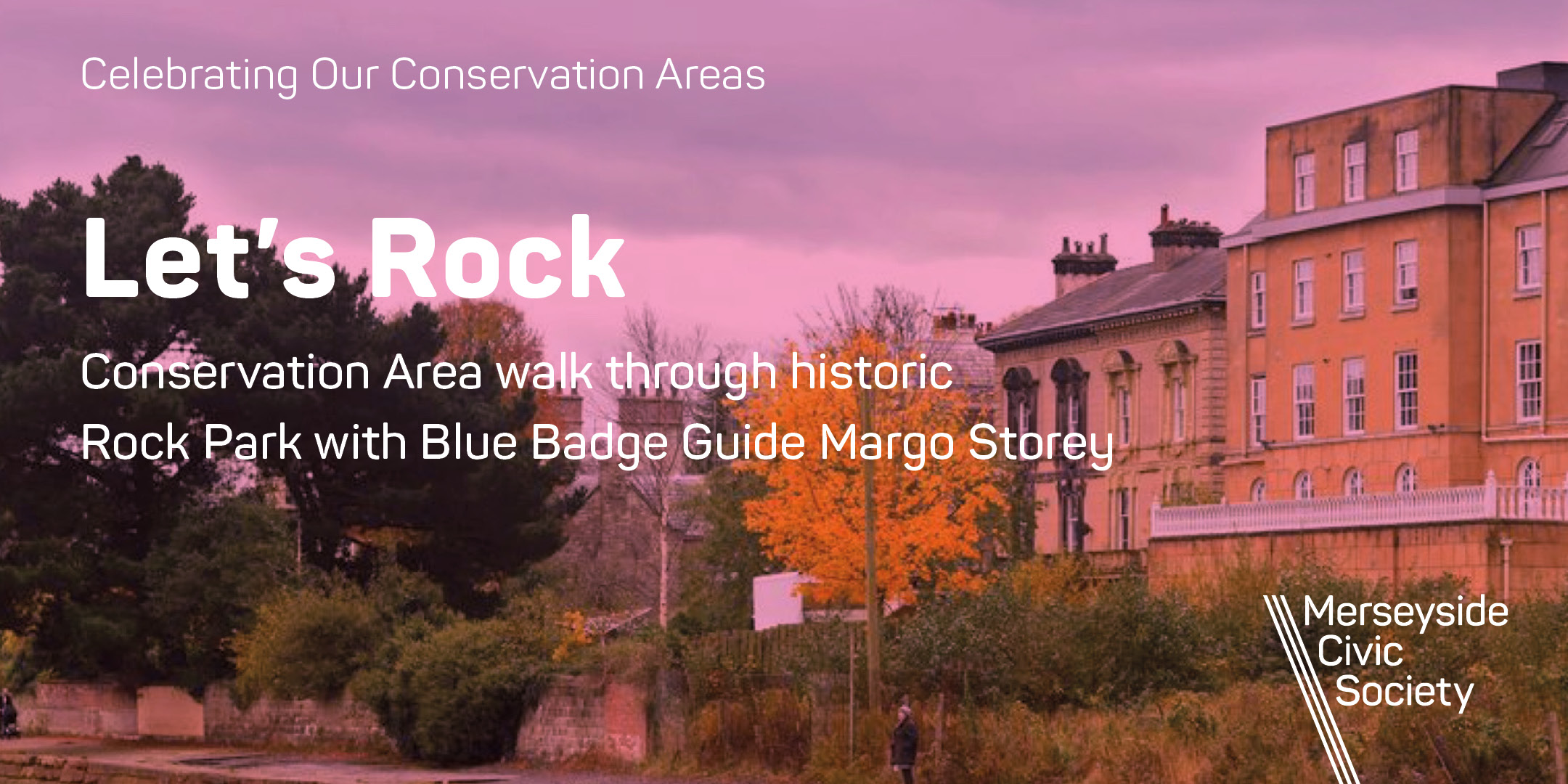 Tue, 30 May 2023 17:45 – 19:30 BST
Rock Park Conservation Area, designated in February 1979, was formed as an estate by and for Liverpool merchants. It has great views across the Mersey Estuary.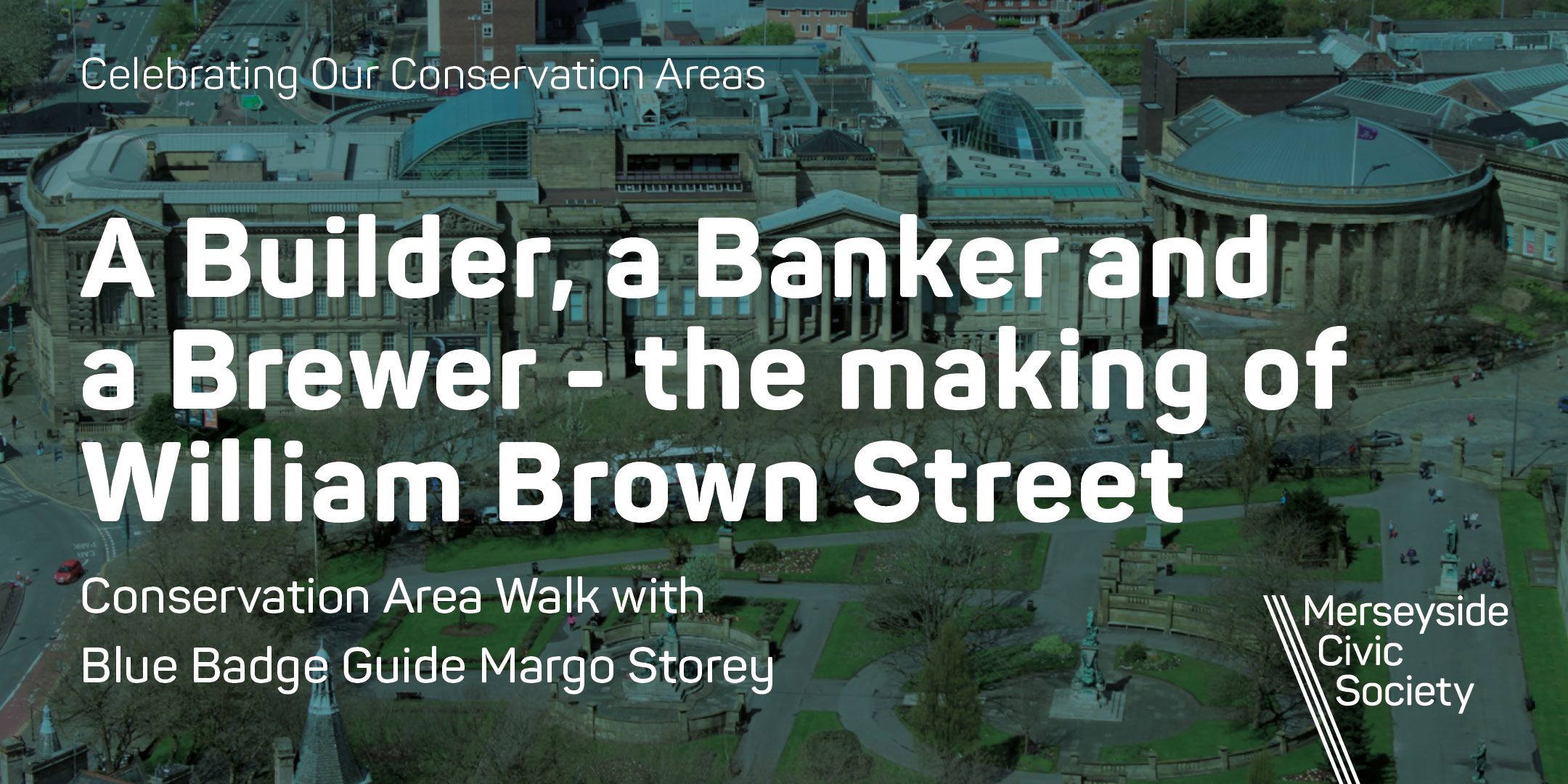 Tue, 6 Jun 2023 17:45 – 19:30 BST
William Brown Street is a unique street in the UK – no houses, hotels or shops just public cultural buildings all free to enter.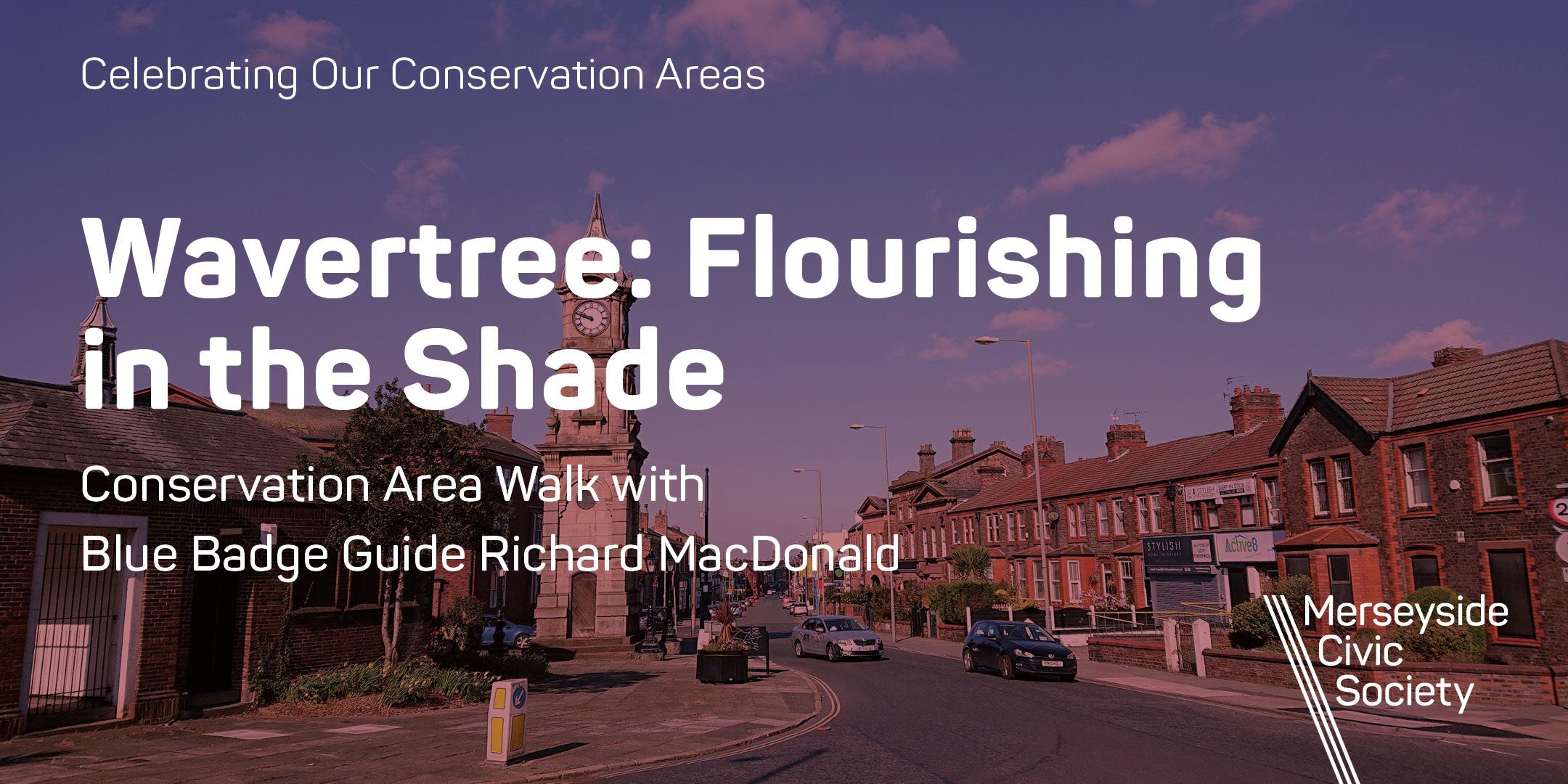 Tue, 20 Jun 2023 17:45 – 19:30 BST
A bronze age cemetery, a contested manor, a polite Georgian village and a thriving Victorian suburb to the birthplace of one of the 20th Centuries biggest stars, Wavertree has been many things over the years.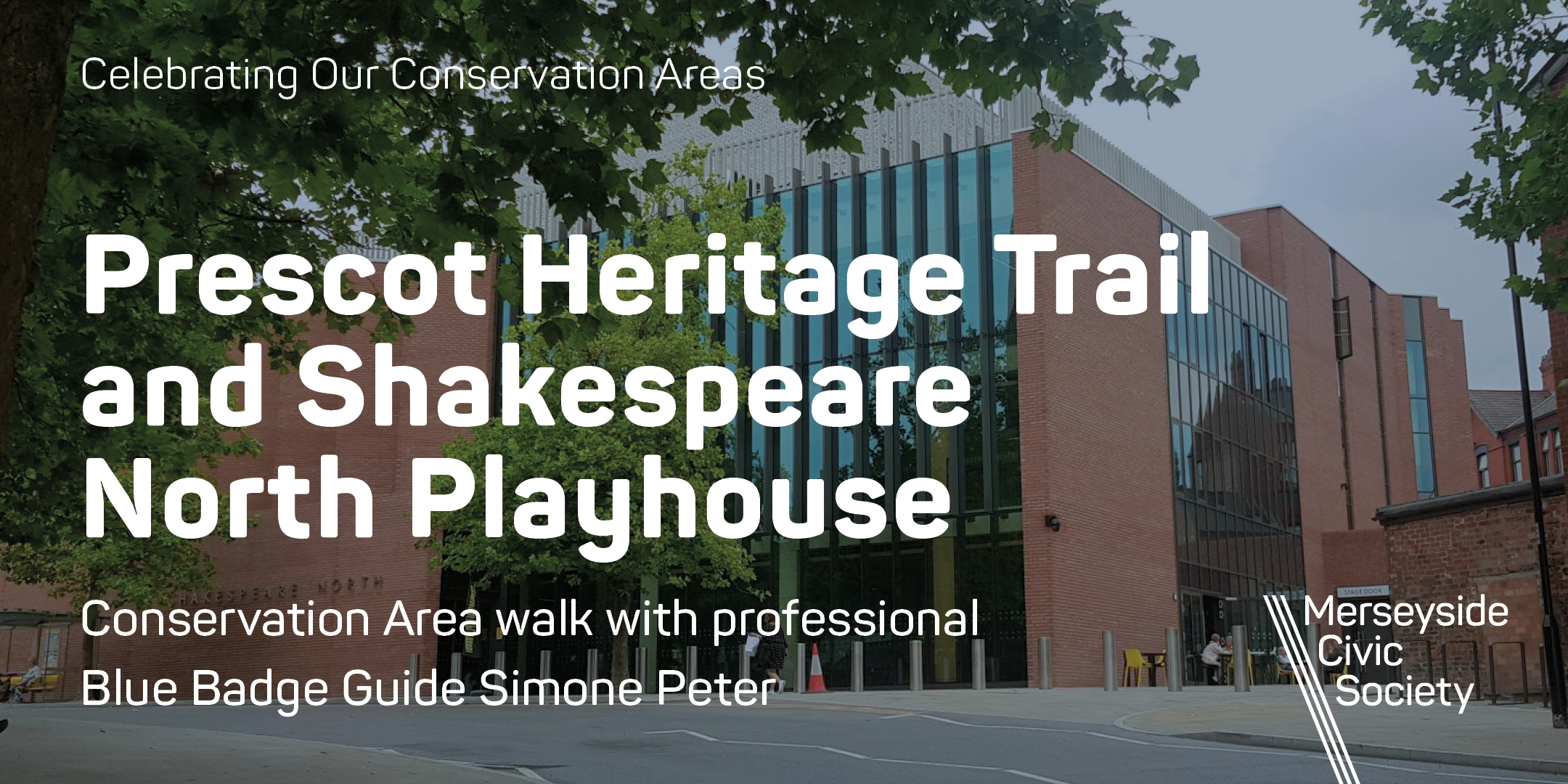 Tue, 4 Jul 2023 17:45 – 19:30 BST
A guided tour which looks at the fascinating history of the small and curious town of Prescot, its industrial heritage, links to The Bard and recent redevelopment and public artworks.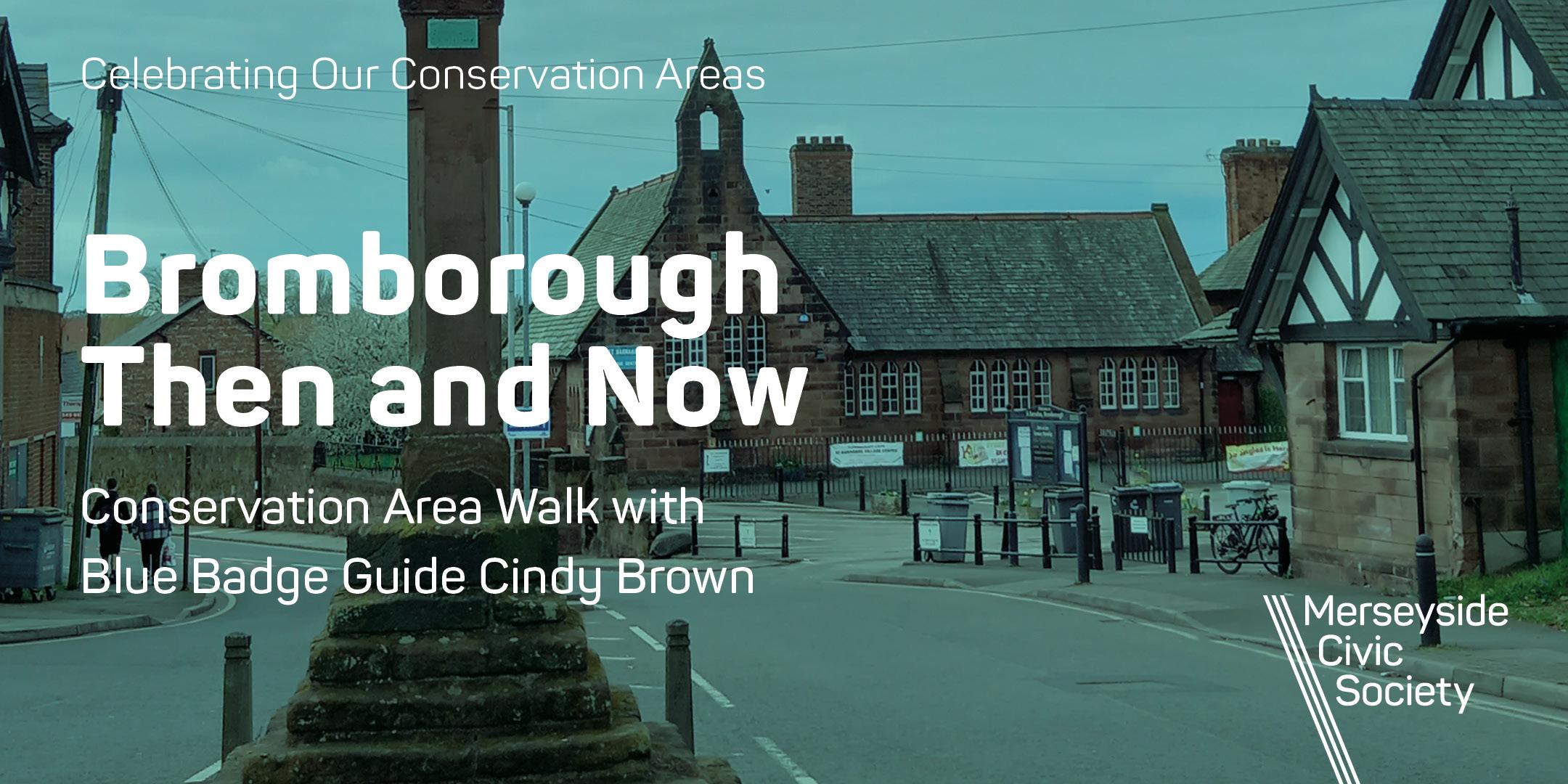 Wed, 19 Jul 2023 17:45 – 19:30 BST
Bromborough is said to be the site of a famous battle of 937, the Battle of Brunaburgh, which divides many an historian, and has many historical features of interest.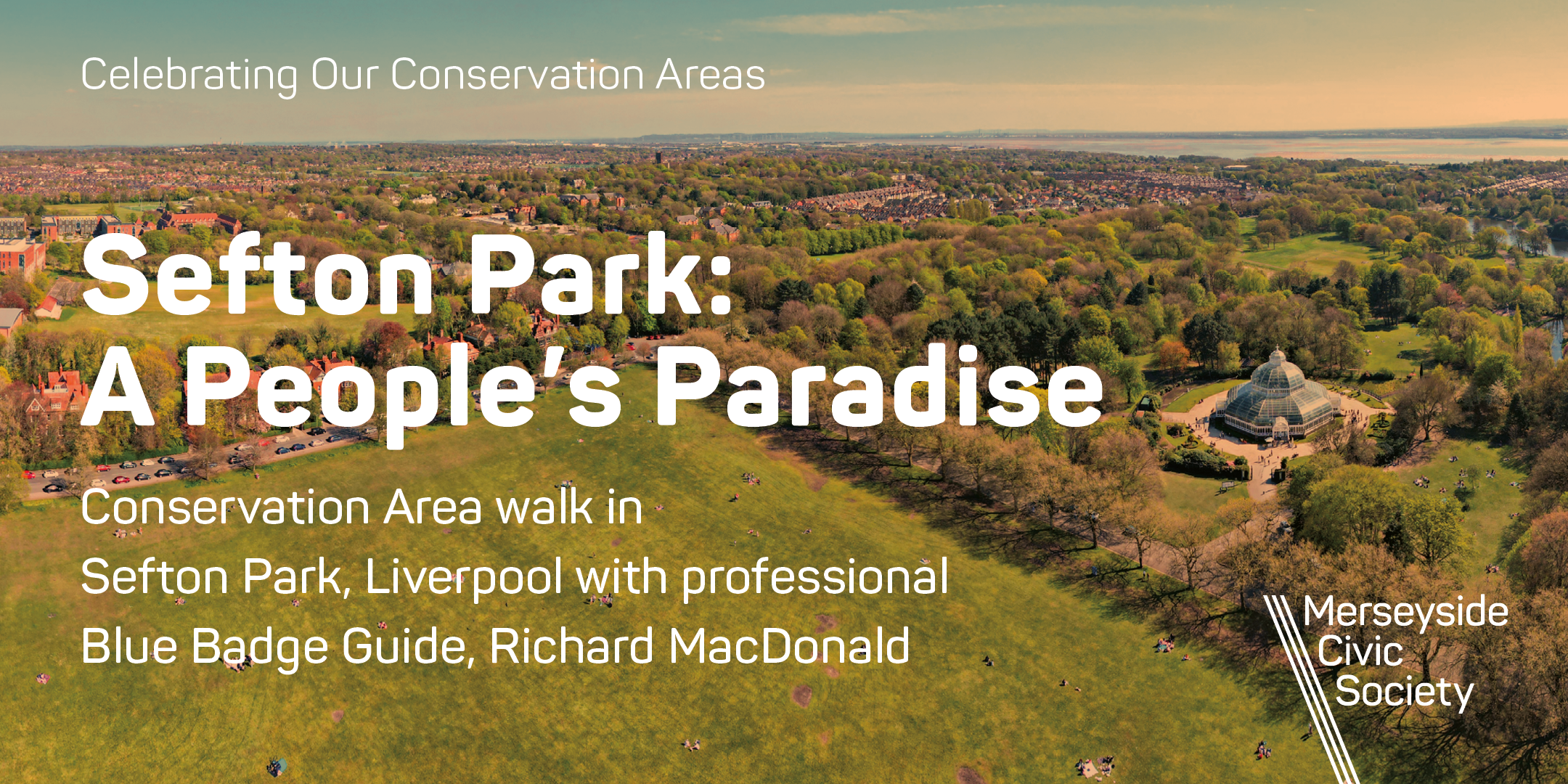 Tue, 25 Jul 2023 17:45 – 19:30 BST
Explore how utilising the best of English and French park design, 235 acres of farmland were transformed into one of the greatest Victorian municipal parks in the UK.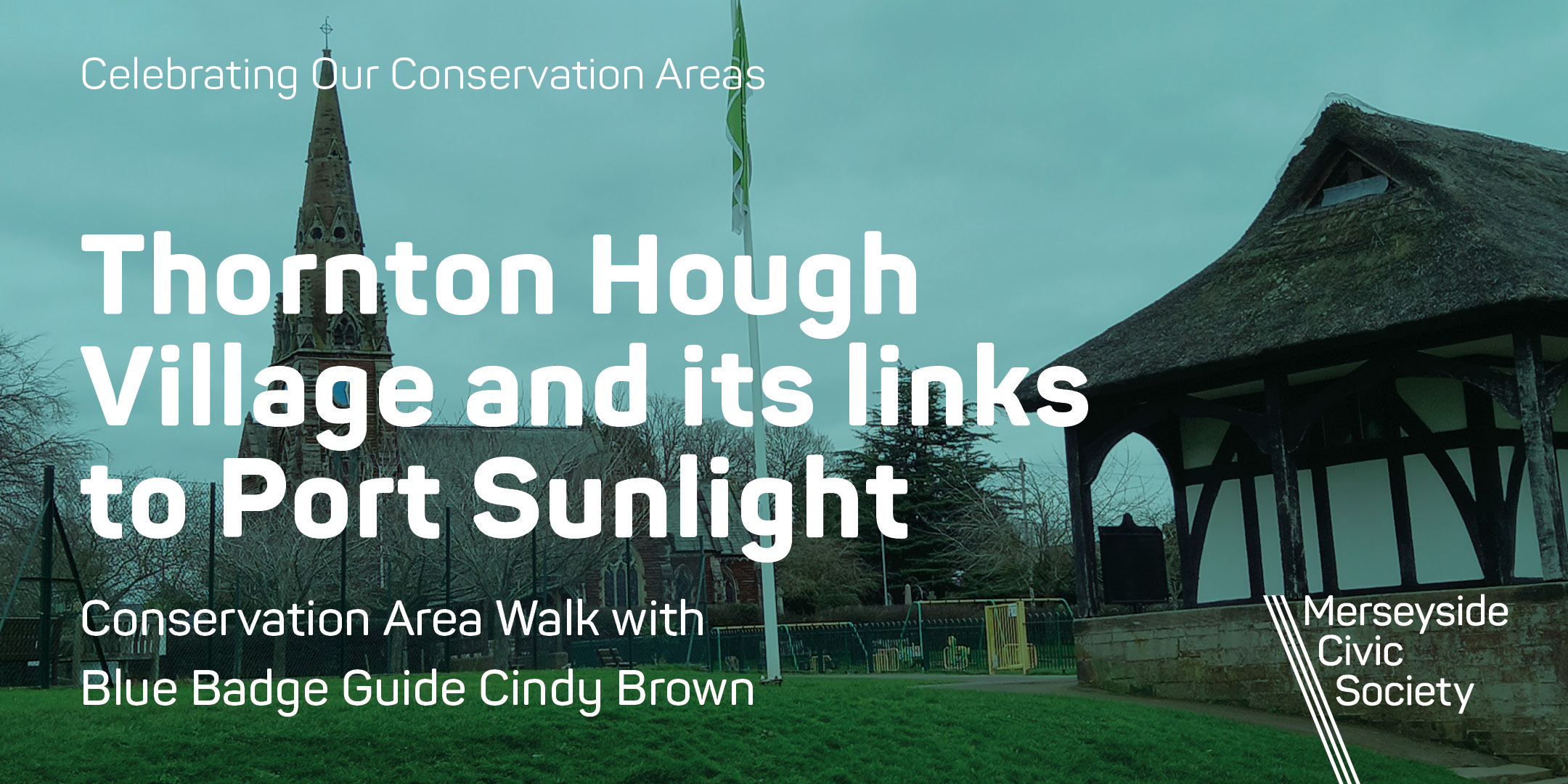 Wed, 9 Aug 2023 17:45 – 19:30 BST
A guided walk around Thornton Hough, a pre Norman Conquest village with later links to William Hesketh Lever of Port Sunlight fame.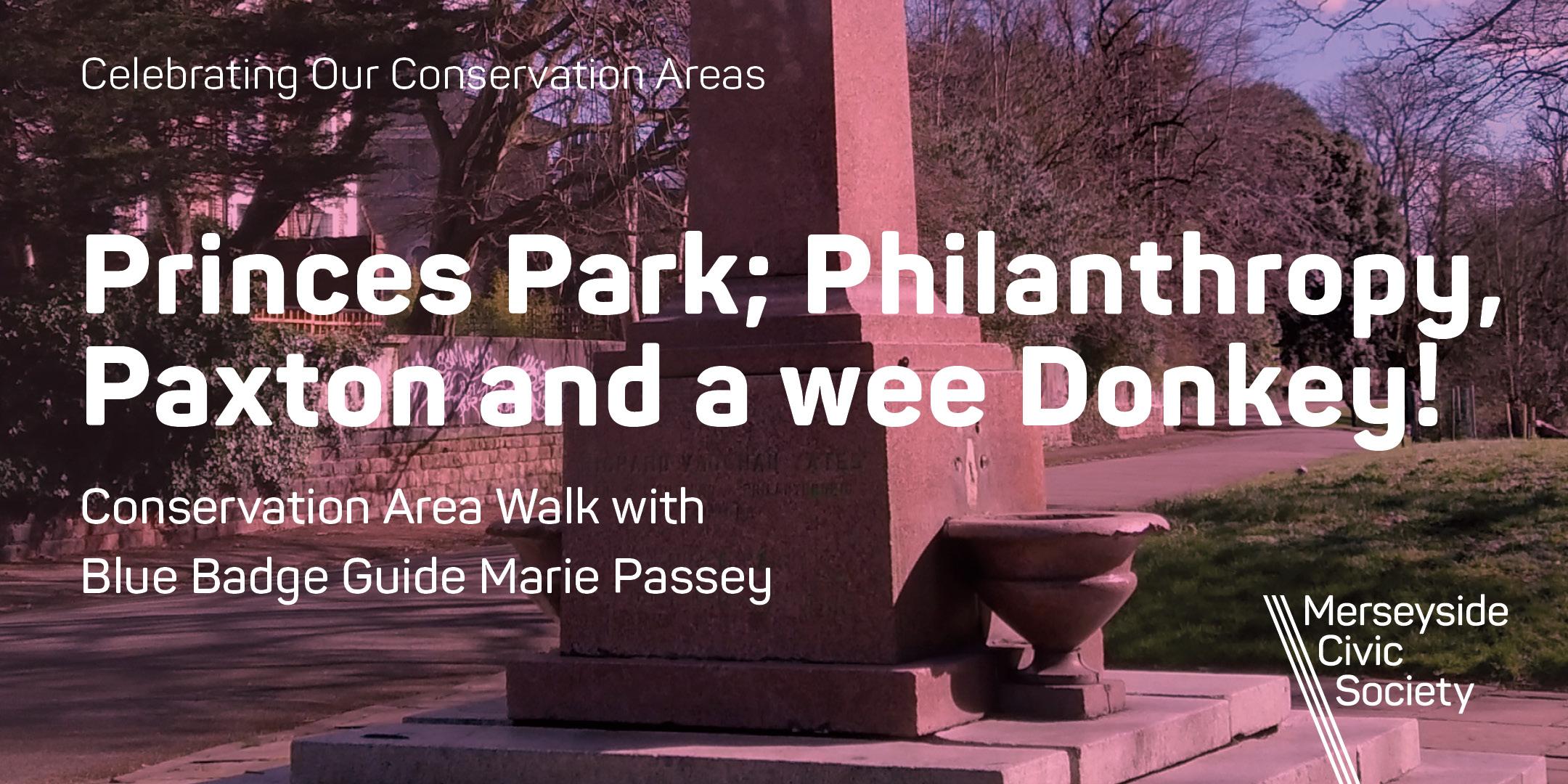 Tue, 22 Aug 2023 17:45 – 19:30 BST
Explore the first park opened to the public in Liverpool. We will see some of the original features and also the wonderful houses which can be found on the periphery of the park.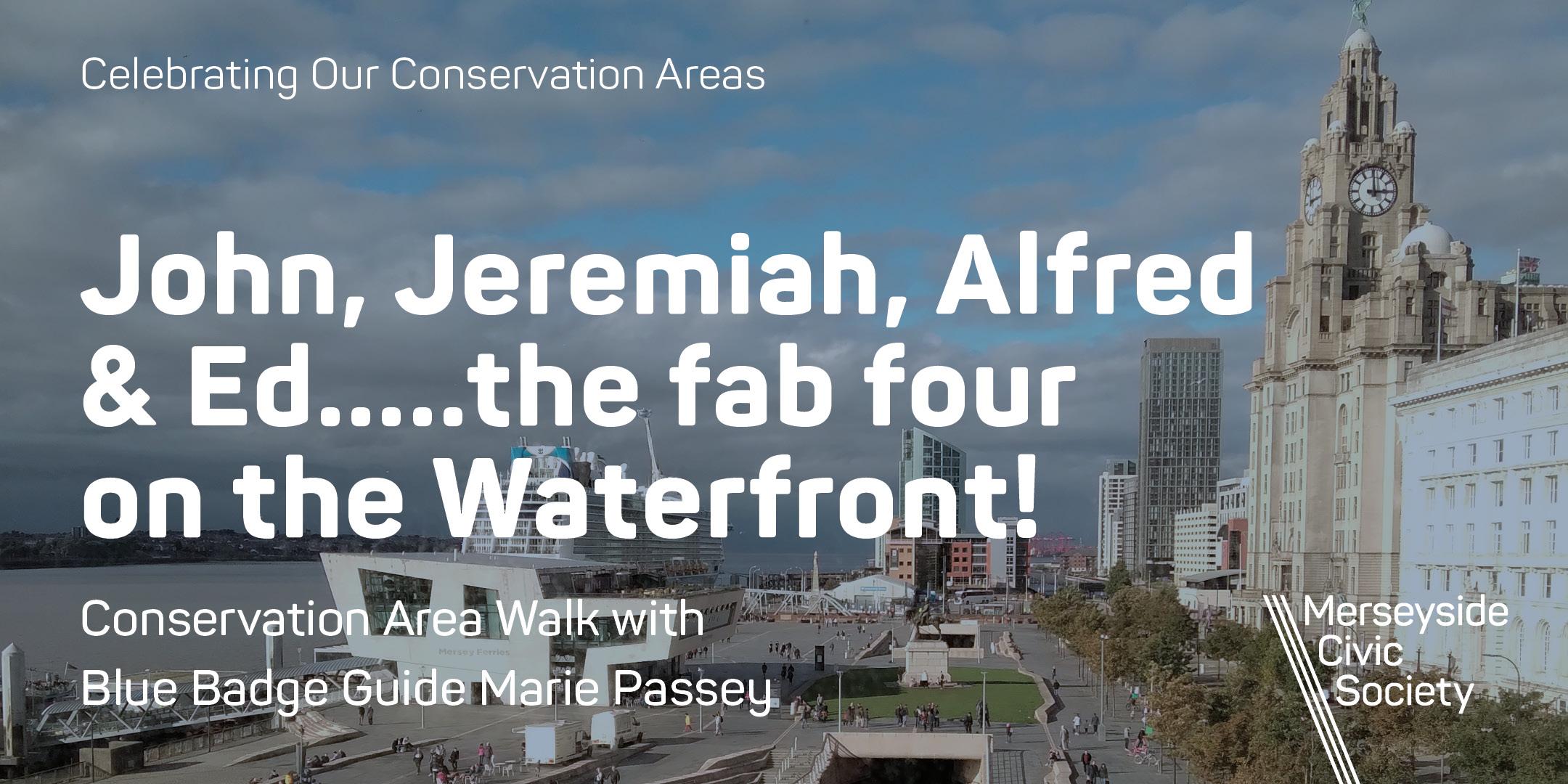 Wed, 30 Aug 2023 17:45 – 19:30 BST
We will explore the rich history of the Waterfront from Mann Island to the Mimosa memorial.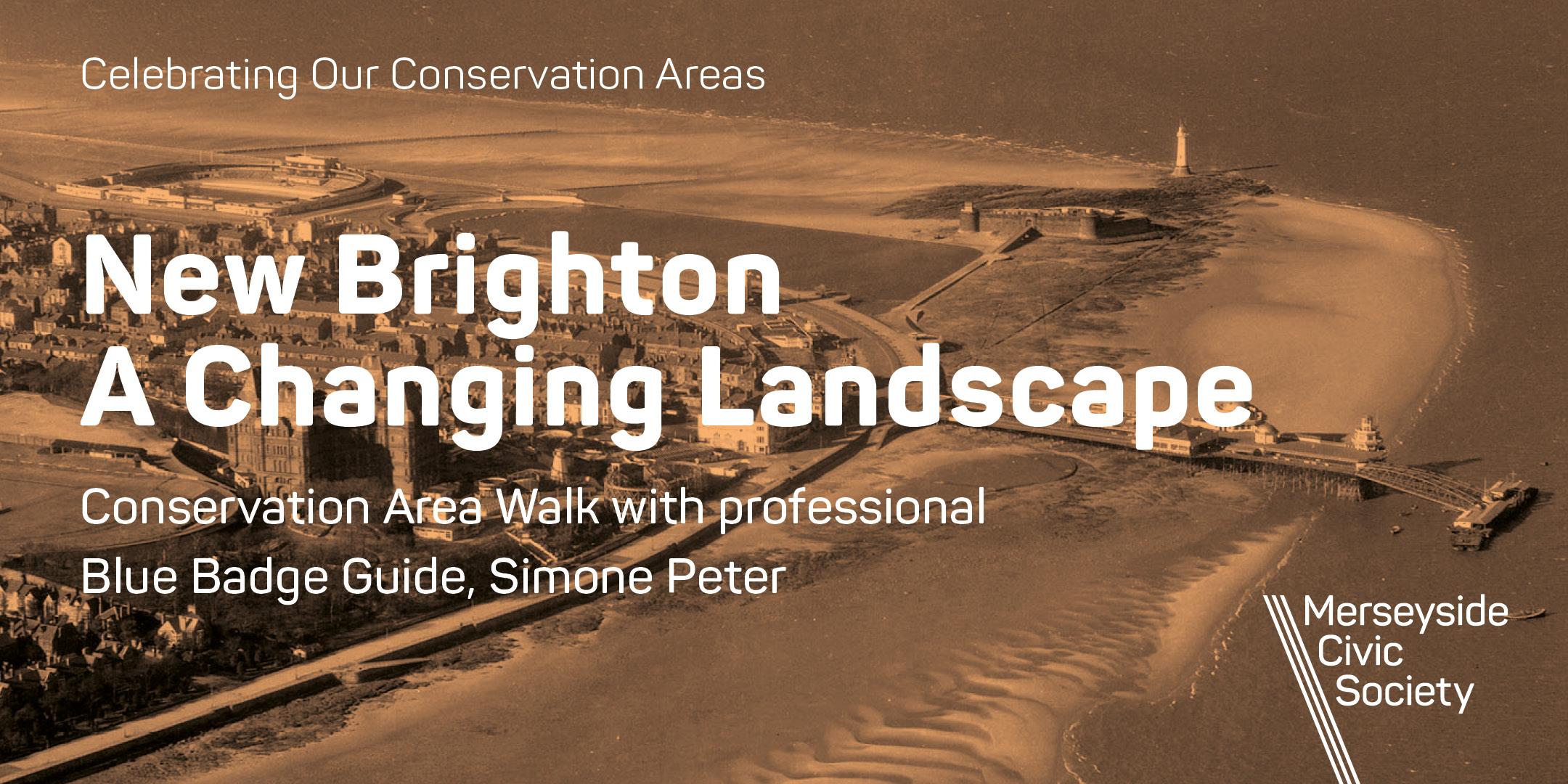 Wed, 13 Sep 2023 17:45 – 19:30 BST
From smugglers caves to elegant villas; a defensive fort to a fun-filled Palace, New Brighton is a town of many contrasting developments.
——————————————————————————————-
All walks start at 6pm (meet at 5.45pm) except for the Bidston walk which starts at 11am (meet at 10.45am) and last approx. 90 minutes. Where possible they will start and finish in proximity to public transport.
Walks cost £5 per head** plus £1.13 booking fee and must be booked in advance on Eventbrite using the links above.
Numbers are strictly limited so please book early to avoid disappointment.
These walks are principally for Merseyside Civic Society Members and their guests. If you would like to join a walk but are not a member please join up. Membership is free of charge (donations welcome). See Merseyside Civic Society
Some walks are suitable for wheelchair users but may include some uneven terrain and uphill sections.  Please email secretary@merseysidecivicsociety.org to check accessibility details for a specific walk
**In line with MCS policy, this event fee is refundable to MCS members if they attend the event but cannot afford to pay the fee. Please contact secretary@merseysidecivicsociety.org for details