Barkhill Listing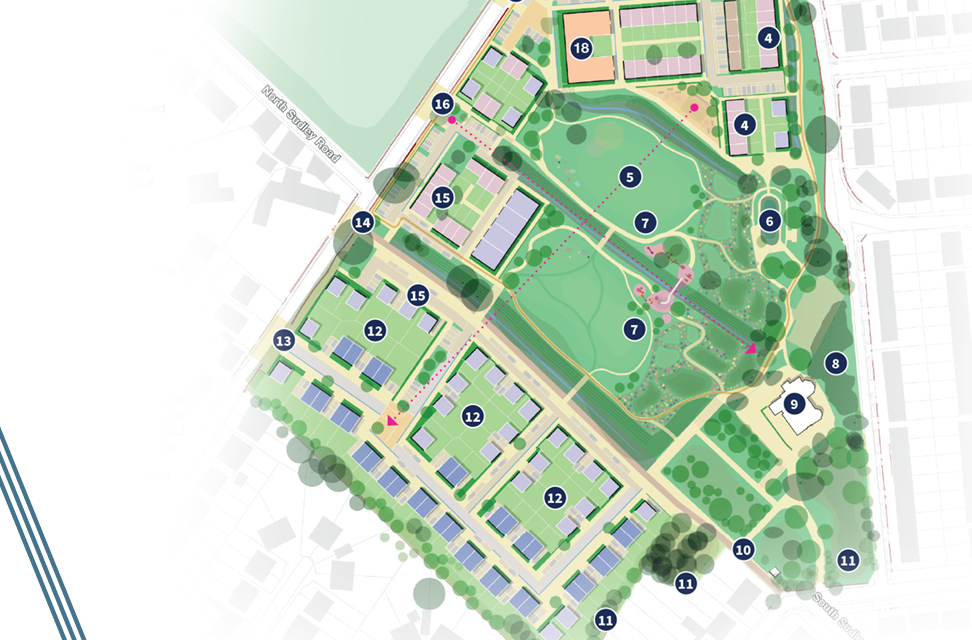 Mossley Hill Residents' Association are pleased to announce that after six months' work, Barkhill, the principal building on the Liverpool John Moore's University I.M. Marsh campus in Barkhill Road, Aigburth has been designated as a Grade II Listed building.
Mossley Hill Residents' Association submitted a fast-track listing application for Barkhill and members' subscriptions paid £5600 to ensure the investigations by Historic England were carried out within 18 weeks.
Barkhill is an early nineteenth century villa extended in the last quarter of the nineteenth century, with some additional twentieth century  alterations. It has been a feature of the local community for over two hundred years, with its history of a century as a private merchant's residence before its transformation by Irene Mabel Marsh into a learning institution for the second century, until LJMU closed the site and issued plans to pull down the historic villa.
With input into the historic slavery legacy of some of the early residents by Liverpool Black History Research Group, Mossley Hill Residents' Association would like to thank Merseyside Civic Society for their support and particularly, Glynn Marsden for his architectural knowledge and survey of Barkhill, which flagged up the quality of the building.
The building has been listed on three facets;
Architectural interest:
as an early nineteenth century neoclassical villa of some quality, with a statement full-height semi-circular bow to the front elevation and a colonnaded portico to the garden front designed to take advantage of expansive views acrossthe River Mersey to the hills beyond;
internally the historic layout is largely retained, with a central circular vestibule and first-floor room opening into a grand, top-lit staircase hall, also main reception rooms located on the south side to take advantage of the aspect;
the vestibule and grand staircase hall are notable for the high quality of their decoration and detailing includinga cantilevered main staircase, plasterwork, panelling and a raised lantern above;
other notable fixtures and fittings include cornices, moulded architraves and panelled doors, and several timbermantelpieces;
decorative ironwork to the garden front represents an increasingly rare survival of Georgian cast-iron
Historic interest:
Barkhill typifies the early nineteenth century popularity of high-quality villas set in private grounds as an ideal of a rural retreat, and within the suburban Liverpool context illustrates the connection between fine architecture andowners made rich directly or indirectly through their links with the Transatlantic slave trade;
Barkhill is one of the earliest of these fashionable villas surviving in one of the most exclusive residential areasof Liverpool, favoured by rich merchants and ship owners;
Irene Mabel Marsh ran her Physical Training College here in the early twentieth century, pioneering the relatively new profession of female physical education teachers; her commitment to the most advanced standards of teaching ensuring the College's national recognition as a centre of
Group value:
Bark Hill has an architectural and functional group value with a number of other listed fashionable villas in theneighbourhood dating from the first half of the nineteenth century.
Barkhill thus joins Holmfield House on the I.M. Marsh site as a Grade II listed building, to hopefully remain a feature of the community for another two hundred years.
Tony Scanlon
Honorary Secretary
Mossley Hill Residents' Association
August 2022 – LJMU have announced they are no longer planning to sell the I.M Marsh site for housing development and instead will re-purpose it for university use, details of which will be announced shortly. Read Place NorthWest article