Do you love living in Gateacre?
Do you cherish Gateacre's heritage?
Would you like to learn more about how Historic England assesses and records buildings of special architectural and historic interest (designated heritage assets or more commonly known as 'Listed buildings')?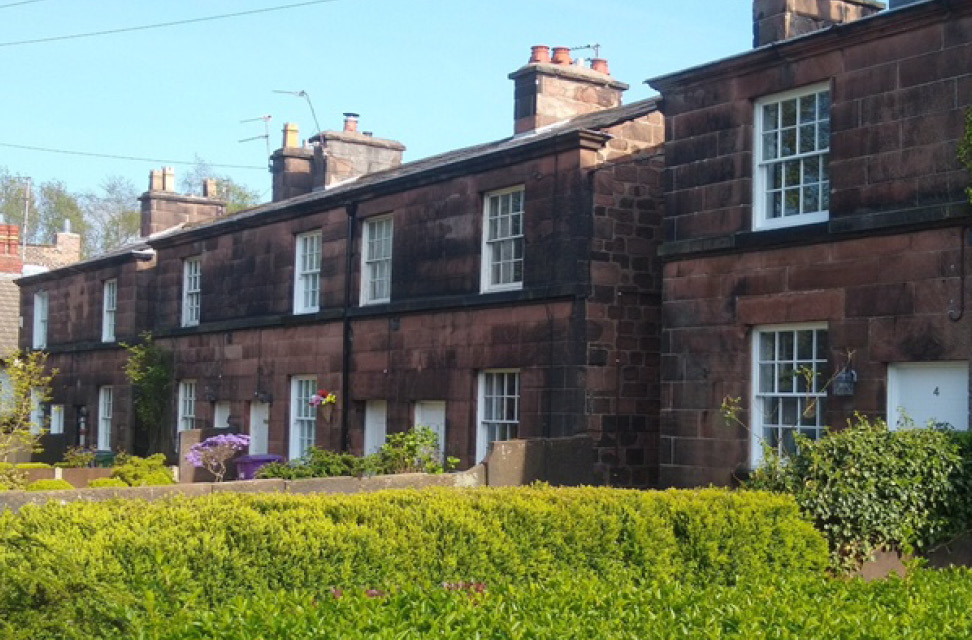 Join us in an exciting pilot project to enrich the records held by Historic England on Gateacre's Listed buildings.
Merseyside Civic Society is delighted to have been invited by Historic England to participate in a national pilot project to better engage more people from local communities with the heritage of their local area in order to enrich the National Heritage List for England (the List).
We are the only Civic Society in the country to have been invited to take part and we selected Gateacre as our area of focus as it has a good range of Listed Buildings and an active local history society
We have recruited a team of local volunteers to become 'heritage sleuths'.
The purpose of this pilot study is to visually assess the accuracy of information held by Historic England on Listed Buildings in Gateacre.
Volunteers will report back on any changes to buildings since they were originally added to the statutory list (over 30 years ago in many cases), undertake research that might enrich the information held by Historic England such as who occupied the buildings using information from the 1921 census and adding any interesting local knowledge.
How to get involved
Our volunteer programme is full and our Heritage Sleuths are now undertaking their surveys in Gateacre. 
Contact secretary@merseysidecivicsociety.org

Q & A
Q1: Do I need to live in Gateacre to take part?
A1: Local knowledge might help but anyone within Liverpool City Region can volunteer
Q2: What qualifications or specialist skills do I need?
A2: None. Anyone over the age of 18 is welcome to get involved in this pilot project. No prior knowledge or qualifications are required –  just an enthusiasm for heritage in your local area.
Q3: When does the project start?
A3: Now – the survey work will start in early February and must be completed by the third week of March.
Q4: Will I be paid for doing the survey work?
A4: This is a volunteering opportunity but we will cover out of pocket expenses such as travel costs and subsistence
Q5: What training will be provided?
A5: Historic England will provide an overview of the project objectives and how the List for Gateacre can be enriched. Local architects and historians will supplement this with further training on how to assess the accuracy of the List as explained above and architectural terms.
NB: Historic England Training will be online via Zoom
Q6: Do we go inside buildings to survey them?
A6: No. All survey work will be from exterior public land and you will not be expected to enter private gardens or building interiors
Q7: What about COVID restrictions?
A7: The pilot project will fully respect any COVID restrictions that are in place at the time of the survey. Most of the training will be 'virtual' although we would like to offer some 'walk and talk' sessions if possible. The survey work itself can be carried out by volunteers working individually enabling social distancing to be maintained.
Q8: What are the outputs of the project both nationally and locally?
A8: This is a pilot project to inform Historic England how best to enrich the List at a time of resource constraints. Feedback from the three different types of organisation and areas involved will provide valuable information to Historic England which will directly feed into their emerging Strategy for the National Heritage List for England. More locally it is hoped the survey work will lead to more accurate, informative and interesting records of Listed building in Gateacre. This information will then be available through a map- based Listed Gateacre micro-site which will provide comprehensive information about each Listed building available on your smart-phone. Longer term it is hoped to also produce a Listed Gateacre booklet.
Q9: Will this project help get more buildings in Gateacre Listed?
A9: Whilst this project is not primarily concerned with adding new buildings to the List, it will give volunteers inside knowledge about the Listing process and what information Historic England requires before considering a building for Listing
Enquiries about this volunteering project should be sent to Pam Wilsher, Secretary of Merseyside Civic Society on secretary@merseysidecivicsociety.org. Tel: 07715 123489. All enquiries will be acknowledged and further information will be provided when available