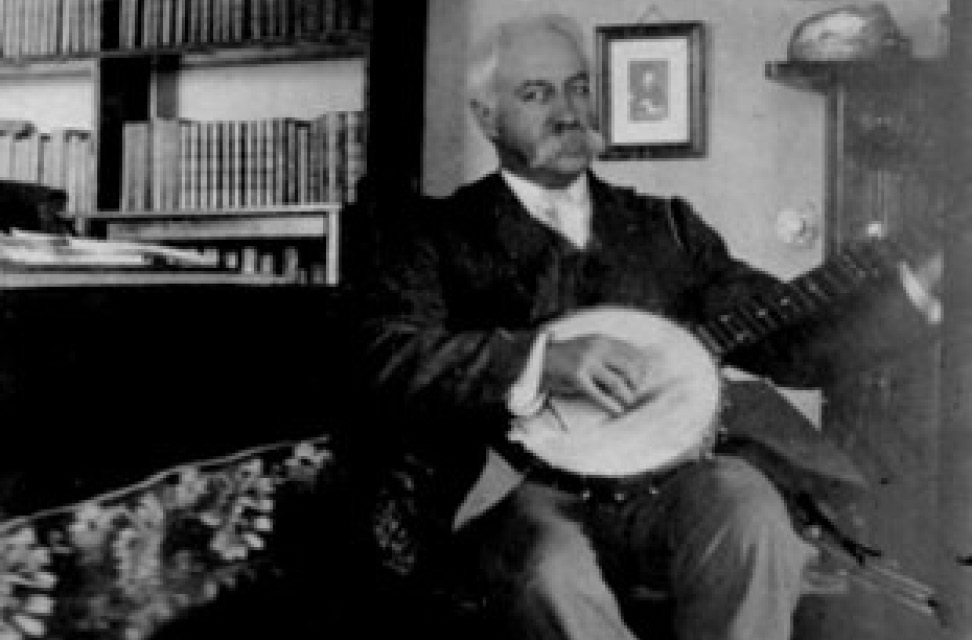 A Blue Plaque for Percy French in Formby
Formby Civic Society, closely supported by the Parish Council, has a programme for raising Blue Plaques. Following those to Thomas Fresh and Beryl Bainbridge, the latest 'recipient' was the Irish entertainer and watercolour artist Percy French who died in Formby in January 1920. The Plaque was raised in November 2021 at the house where he passed away. It was a precursor to a January 2022 Centenary memorial programme at the church where he was buried, two years postponed because of Covid.
French was 65 in 1920 and was appearing in Glasgow when he fell ill. He went directly to Formby to stay with his cousin and close friend, Canon Johnny Richardson. A few days later he died of pneumonia and was buried in the churchyard of St. Luke's. Percy French had supported his cousin with fundraising efforts for Holy Trinity Church for over twenty years and was a regular family visitor. Formby Civic Society will continue research into his links with the community.
There are other people we wish to remember, though sometimes it is a challenge to identify a suitable site for the Plaque. What is certain is that we will maintain our programme as a community venture.
Formby Civic Society
Founded as The Formby Society in 1953 with the aim to preserve, protect and celebrate Formby's heritage, Formby Civic Society was established to:
• foster the identity of Formby
• safeguard its amenities
• develop its cultural activities and
• encourage local studies
http://www.formbycivicsociety.org.uk/
The Society is also affiliated with the Merseyside Civic Society.